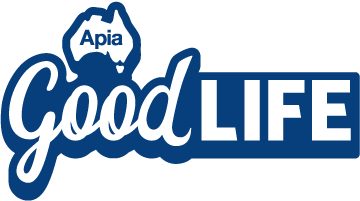 Australia's best road trips: State by state
---
With most international travel on hold in 2020, more and more Aussies are looking to their own backyard for their next adventure. With our pristine beaches, stunning mountain ranges, and welcoming communities, why wouldn't you?
You don't even need to go too far! Just make sure you're aware of any restrictions in your state before you begin a road trip around Australia.
Get Apia Roadside Assistance before heading on your road trip
Queensland
Queensland is known worldwide for its breathtaking beaches. While there's more road trip ideas in the Sunshine State than we can list here, 75 Mile Beach and Cairns to Cape York are among the best.
Cairns to Cape York
Begin in Cairns and work your way to the northernmost tip of mainland Australia, Cape York. Stop off at Mossman Gorge, Daintree Rainforest, the Laura Rock Art Galleries, Lockhart River, and Fruit Bat Falls.
From local history, art, beaches, and rainforests, this road trip has it all. Finish off over 1,000 kilometres by enjoying the views at Cape York Peninsula. You might want to unwind with a couple of nights camping at Loyalty Beach before heading home (or on to the next leg of your trip!).

75 Mile Beach
75 Mile Beach is, like the name hints, a 75 mile stretch along Fraser Island's east coast. Think rainforests, fresh lakes, volcanic rock formations, the Maheno shipwreck, and camping under the stars.
While the ocean isn't safe to swim in, you'll want to have a dip in Champaign Pools — naturally occurring rockpools on the beach. The water is foamy and bubbly for a relaxing, spa-like experience. Who needs a Day Spa when Mother Nature provides?
Check out Comprehensive Car Insurance
New South Wales/Australian Capital Territory
The Grand Pacific Drive
Just have the day or weekend off? That doesn't mean you can't see some of New South Wales' best sights. The Grand Pacific Drive starts just an hour south of Sydney, and takes you over the Sea Cliff Bridge, which curves over the edge of the Pacific Ocean for an exhilarating experience.
Try and spot a whale at the Royal National Park and visit the famous blowholes at Kiama.
Kiama Ocean Pool
If you want a change from coastal views, make the return trip through the Southern Highlands, and stretch your legs on the Illawarra Flytrap Treetop Walk.
Sydney to Byron Bay
It won't be long before you've forgotten all about the hustle and bustle of the metropolis. Swap skyscrapers for breathtaking views as you make your way along the first leg of the trip to Coffs Harbour, or head inland a little to Dorigo National Park, a heritage listed rainforest.
Finish the trip at Byron Bay, a fun coastal city renowned for beaches, shopping, dining, and culture. Don't forget to check out the Cape Byron Lighthouse — the most easterly point of Australia.


Victoria
The Great Ocean Road
You can't say 'road trip' in Victoria without mentioning the Great Ocean Road, which curls along Victoria's coast from Torquay to Allansford. The Great Ocean Road boasts gorgeous coastal views, whale watching, and the natural wonder that is the 12 apostles. The Great Otway National Park is along the way, where you can do a treetop walk or take in the waterfalls.
Otway Fly Treetop Walk
Tasmania
Tasmania's east coast
With Tassie being relatively small, you can do a lot of this island state in a weekend. The Great Eastern Drive begins in Hobart and traverses the mesmerising coastal route to St Helens.
There's plenty of detours to choose from, like the Darlington Vineyard, the Convict Trail walk, Thumbs lookout, and the Maria Island National Park (full of native animals and accessible via a quick ferry ride) — plus your pick of beautiful beaches!
Northern Territory
Red Centre Way
This is where images of red sandy deserts and wide empty spaces come to mind. Red Centre Way, which takes you from Alice Springs to Uluru, is a bucket-list item.
Across at least five days, you'll marvel at natural formations like gorges, waterholes, creeks, and canyons. Make sure to cool off at the Redbank Gorge Pools. At Gosse Bluff Conversation Reserve, you can hike to higher ground for spectacular views of a massive crater left by a 600-metre wide meteorite some 142.5 million years ago.
Of course, you'll want to see the iconic Uluru, and the Olgas — incredible rock formations in Uluru-Kata Tjuta National Park.
South Australia and Western Australia
The Nullarbor Plain
Crossing the Nullarbor isn't on everyone's to-do list. This huge road trip takes you from one capital city to another (Perth to Adelaide, or vice versa). It's famous for being the longest, flattest, straightest road in Australia.
But that doesn't mean there's not plenty to see and do! We think it makes one of the best summer road trips, if you have the time and endurance. Spot wildlife, go whale watching, call in to cattle stations, and have a hit at the longest golf course on earth, Nullarbor Links (1,365 kilometres!).
At the Balladonia Cultural Heritage Museum learn about Indigenous heritage, European settlement, local flora and fauna, and space junk that crashed into Western Australia in the 70s.
If NASA's space junk sparks your interest, a detour south can take you to Esperance, where you can see some of the Skylab space station debris.
With all that excitement, don't forget to stop and take in a few sunsets.
Road trip essentials
While you'll want to do your own research on what to pack for your road trip, essential items include:
plenty of water (refill it whenever possible)
enough food, including canned and dry food
car equipment and supplies, like coolant, jumper leads, engine oil, a towline, and spare tyres
appropriate clothing — make sure to pack for very hot, cold, and extreme weather
a first aid kit
camping equipment, including tents and sleeping bags or swags
camping stove and other cooking equipment, and
a satellite phone if you are going to a remote area.


Road trip tips:
Never drive past a petrol station unless you know how long you have until the next one.
Explore apps like Campermate, which provides a database of free and paid campsites, and FuelMap which has a catalogue of petrol stations and prices across Australia.
Check your car and tyres and get a service before you go.
Be aware of and abide by local laws if entering a new state.
Do your research and know what to expect on your trip.
Get roadside assistance. Apia Roadside Assist is provided by Digicall Assist and includes benefits such as 24/7 support and unlimited callouts. For full coverage details, please see the Terms and Conditions.
Check your insurance is up to date
Before heading out on any road trip, do a car insurance checklist. Is everyone who'll be driving listed on your policy? Do you have Roadside Assistance? You can update your Apia policy with Apia Online Services. You'll be spending a lot of time in your car if you're planning an epic Australian road trip, so something like Comprehensive Car Insurance is worth considering. At a minimum you'll need to have your Compulsory Third Party (CTP) cover sorted. CTP is also called Green Slip in NSW and MAI in the ACT.
Read more:
Not an Apia customer and want to find out more?
Subscribe to our FREE Apia Good Life quarterly newsletter for information on our latest offers, stories and inspiration to keep living life at its best.
---
Australian Pensioners Insurance Agency Pty Ltd (Apia) ABN 14 099 650 996 AR 239591 is an authorised representative of AAI Limited ABN 48 005 297 807 AFSL 230859 (AAI), the issuer of Home, Landlord, Car, Caravan, Motorhome, Boat, Travel & Compulsory Third Party Personal Injury (CTP) Insurance.
Please read the relevant Product Disclosure Statement before you make any decision regarding this product. The Target Market Determination is also available.
Any advice has been prepared without taking into account your particular objectives, financial situation or needs, so you should consider whether it is appropriate for you before acting on it.