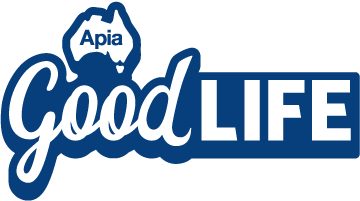 Under-The-Radar Beachside Destinations In Australia
---
While overseas travel is certainly a must, more Aussies are rediscovering the joys of exploring their own backyard. With a number of breathtaking seaside locations in every corner of the country, we're certainly spoiled for choice. Whether you're after an adventure-filled getaway or would prefer to simply soak up the sun by the beach, we've put together a handful of the nation's hidden gems that are ideal year-round.
Airlie Beach, Queensland
With its undulating coastline and carefree lifestyle, Airlie Beach is your gateway to the picturesque Whitsunday Islands. Featuring a lawn-fringed swimming lagoon right across from the beach, sprawling beer gardens, and countless day tours, the tropical haven is one of Queensland's most underrated travel spots.
Tours operate daily from Port of Airlie or Shute Harbour to Hamilton Island, Hayman Island, Daydream Island and the Great Barrier Reef, as well as the world-famous Whitehaven Beach – the sand is 98 per cent pure silica, which gives is a brilliant, near-luminescent colour.
After a day out at sea, venture back to town and visit one of the many quality restaurants along the boardwalk.
The best-kept secret:
Hideaway Bay
A mere 30-minute drive from the main township will lead you to one of the area's most serene spots, Hideaway Bay. Settle in at the quaint beachside café and relish the scenery over a sumptuous lunch.
The Eyre Peninsula, south Australia
Renowned for its succulent seafood, mouth-watering wine and seaside character, The Eyre Peninsula is home to some of South Australia's most beautiful locations.
Port Lincoln – named the seafood capital of Australia – has magnificent beaches where you can swim, paddle board, surf, fish, or just walk along. Hire a car and take the scenic route from the town centre to discover a myriad of coastal lookouts. If you have a 4WD, tackle the track in the National Park for a potential wildlife encounter!
Cowell, one of the best fishing destinations in Australia, sits on the edge of Franklin Harbour. Go for a stroll along the boardwalk and check out some jade jewellery – Cowell has 90 per cent of the world's nephrite jade deposits. A visit to the National Trust Folk Museum, which was built around 1882, is also a must.
The best-kept secret:
Coffin Bay
Surrounded by sea and national parks, Coffin Bay is home to one of Australia's most exquisite estuaries. If you're a sucker for oysters, take a hands-on shucking lesson, where you can tasting fresh Pacific and native Angasi oysters straight out of the water.
Shoal bay, New South Wales
Just a stone's throw away from the hustle and bustle of Sydney is the tranquil seaside town of Shoal Bay, which is littered with beautiful beaches, art galleries and top-class eateries.
If you're a boatie, head to Corlette and set sail. At Fame Cove, enjoy a glass of bubbles and the stunning sunset hues – the dolphins might even make an appearance! Another must-see is the Stockton Sand Dunes – with hills up to 40-metres high, it's the largest sand dune system in Australia. Ideal for thrill seekers, you can even take a guided quad bike tours.
Want a slower paced adventure? Take a tour along the summit trek to Tomaree Head. While it is a steep walk, it's well worth it – the idyllic views stretch out to Cabbage Tree, the Boondelbah islands, and beyond.
The best-kept secret:
Broughton Island
Venture out for a day trip to the serene Broughton Island. Located 14 kilometres north of Port Stephens and accessible only by boat, you can even camp among an active seabird colony!
Yamba, New South Wales
Another must-see in New South Wales is Yamba It's home to Blue Pool – a large quarry that was filled with fresh water when an underground spring was disturbed last century – and a pretty spectacular rockpool on Main Beach near Clarence River, which is bordered by beautiful national parklands.
The breathtaking beaches and natural wonders of Yamba make the sleepy coastal town one of the best surf beaches in the country. In fact, Angourie was officially declared Australia's second national surfing reserve in 2007.
Otherwise, if you'd prefer to peruse at your own pace, be sure to visit the Yamba River Markets. Held on the fourth Sunday of every month, the markets are full of quality fresh produce and great coffee.
The best-kept secret:
Iluka
Not far from Yamba is Iluka, which is accessible by water or road. Jump on the local ferry service, operating seven days a week, and enjoy the quiet. Travellers seeking warm weather and a laid-back lifestyle will fall in love! And if you're a prawn lover, you're in luck – Iluka is known for its best-tasting, fresh, delicious prawns!
Why not hit the road and travel from Shoal Bay to Yamba, which will take you about five and a half hours. It's a beautiful way to see the best of the New South Wales coast.
Whether you're travelling with family, friends, a partner, or alone, it's worth discovering our country's many hidden wonders before booking a flight overseas. While there are plenty more must-see locales in Australia, hopefully these suggestions give you a starting point to help plan your next getaway!
Not an Apia customer and want to find out more?
Subscribe to our FREE Apia Good Life quarterly newsletter for information on our latest offers, stories and inspiration to keep living life at its best.
---
Australian Pensioners Insurance Agency Pty Limited ABN 14 099 650 996 is an authorised representative of AAI Limited ABN 48 005 297 807, the product issuer. Limits, exclusions and conditions apply. Read the Product Disclosure Statement before buying this insurance. Go to apia.com.au for a copy. The Target Market Determination is also available. This advice has been prepared without taking into account your particular objectives, financial situations or needs, so you should consider whether it is appropriate for you before acting on it.
The information is intended to be of general nature only. Subject to any rights you may have under any law, we do not accept any legal responsibility for any loss or damage, including loss of business or profits or any other indirect loss, incurred as a result of reliance upon the information. Please make your own enquiries.