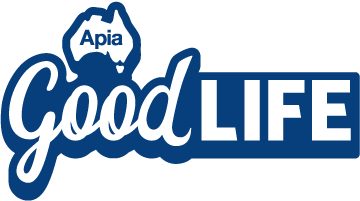 What to look for in a modern caravan
---
New destinations, sights, and experiences. The endless horizon of the open road. The freedom to stay or go as you please. It's not hard to fathom the appeal of the caravanner's lifestyle. But if you're ready to make the jump from everyday Aussie to grey nomad, how do you find the right caravan? Beyond fundamental considerations such as size, style, sleeping capacity and whether a van has an on- or off-road focus, there are a host of features that can make life on the road easier, more comfortable, more efficient – and even safer.
Trailing-arm suspension
This modern suspension arrangement offers smoother riding and more stability than traditional, cheaper leaf-spring setups – good if you drive on rougher roads and value longevity, or have serious off-road ambitions. Tick the box for an air-sprung system and you can gain ride-height adjustment, which is particularly desirable for off-road use..
Composite construction
This modern style of body construction is better insulated, better sealed and lasts longer than traditional aluminium timber designs. However, it tends to cost more and can often require more specific periodic care to keep it tip-top over the long haul.
Heating/cooling system
If you don't want to be at the mercy of weather extremes, you'll want some kind of cooling/heating system. Cheaper vans will have simple systems that do the job; the fancy, remote-controlled setups fitted to more expensive vans can be as sophisticated and flexible as your split system at home.
Solar system
If you're looking to really head back of Bourke, having a good long-term power supply is a must. The very best vans today have integrated systems with the grunt to run your heating, cooling, TV, cookers and all other devices without raising a sweat – the systems in the most serious off-road models allow you to do the off-grid thing almost indefinitely, if that strikes your fancy.
Battery-management system
Often combined with solar/battery setups, these allow you to monitor your batteries, tanks, fridges, pumps and other devices and switch them on and off as needed, all from a single control panel. Many allow you to monitor and switch remotely using a smartphone app – handy if you'd like to keep an eye on your van's vital signs when you're elsewhere.
Electronic trailer sway control
These electronic systems are designed to automatically stabilise a caravan in the event of a trailer-sway scenario, which – as any caravanner knows – can quickly result in a dangerous situation.
Washing machine
Every serious traveller knows the challenges of keeping clothes clean on the road. These magic machines are compact, designed to use minimum power, and allow you to tick off your washing duties when you're already in the van, freeing up your time for better things than waiting it out at a laundromat or the caravan park's communal setup.
Rear-view cameras
Towing typically renders your car's rear-view setup partially redundant – while you can see what the caravan is doing, you can't see behind the caravan. These systems allow you to get a full 360-degree view when reversing, not only making the job easier, but much safer.
Make sure you're covered
If you're hitting the road, Apia Caravan Insurance protects your caravan for accidental loss or damage anywhere in Australia due to events such as accident, storm, impact, vandalism, fire and theft.
Not an Apia customer and want to find out more?
Subscribe to our FREE Apia Good Life quarterly newsletter for information on our latest offers, stories and inspiration to keep living life at its best.
---
Australian Pensioners Insurance Agency Pty Ltd (Apia) ABN 14 099 650 996 AR 239591 is an authorised representative of AAI Limited ABN 48 005 297 807 AFSL 230859 (AAI), the issuer of Home, Landlord, Car, Caravan, Motorhome, Boat, Travel & Compulsory Third Party Personal Injury (CTP) Insurance.
Please consider the Product Disclosure Statement before buying this insurance. The Target Market Determination is also available.
The information is intended to be of general nature only. Subject to any rights you may have under any law, we do not accept any legal responsibility for any loss or damage, including loss of business or profits or any other indirect loss, incurred as a result of reliance upon the information. Please make your own enquiries.