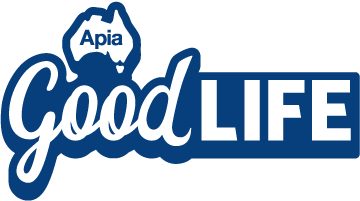 Waterfall ways: five drives with a waterfall destination
---
Our country has no shortage of natural beauty and places to take a plunge. Here are some of our favourite spots.
Before you head off, consider roadside assistance
If you're hitting the road, Apia Roadside Assist can help you 24/7 with emergencies like flat tyres, empty petrol tanks and lost keys. It's available as an optional cover with Apia Comprehensive Car Insurance.
Learn more about Roadside Assist
Now on to our top road trip destinations
NSW
Waterfall Way
Driving distance: 210 kilometres one-way, from Coffs Harbour to Armidale. Allow three days.
Rainbow-dressed waterfalls, magical gullies, gem-like waterholes… this road trip appears plucked from a fairytale. You can complete the route in a day – but you'll want to linger. From the Coffs Coast, the Waterfall Way skirts the Great Dividing Range before venturing deep into World Heritage-listed Dorrigo National Park. This is part of the most extensive strip of diverse rainforest on the planet. Continue past Dorrigo township, where a cool mist welcomes you to 30-metre Dangar Falls. Splash about in the waterhole at the base of this mini-Eden. Other highlights before Armidale include Ebor Falls, where the Guy Fawkes River thunders over cliffs in two cascades; and Wollomombi Falls in Oxley Wild Rivers National Park. Come here after rain, and the cascade can drop 220 metres.
WA
Serpentine Falls
Driving distance: 60 kilometres from Perth. Allow a day.
Waterfalls and Western Australia go hand-in-hand, from the state's highest twin falls (King George Falls) to the world's most obscure (Horizontal Falls), both in remote reaches of the Kimberley. Then there are those that tinkle into the yawning chasms of Karijini National Park.
In Perth? Not to worry – equally pretty plunges await within easy reach of the city. At the foot of the Darling Scarp, Serpentine Falls is the star attraction within Serpentine National Park. After rain, water cascades down a 15-metre granite cliff, dropping into a rock-lined pool replete with a handy ladder to facilitate your entrance. Bring your swimming costume, picnic hamper and hiking boots – once you've had a dip, there are plenty of trails to explore in your surrounds.
VIC
Great Ocean Road
Driving distance: 240 kilometres, from Torquay to Allansford. Allow three days.
Wild oceans, pretty coastal coves, dramatic rock formations, sleepy waterside villages – the Great Ocean Road is legendary for good reason. Leave the salty air behind and venture inland, where waterfalls drop from almost every escarpment in Great Otway National Park . Near Lorne, coastal woodlands envelop Sheoak Picnic Area, with trails leading to some six cascades, not in the least its namesake 15-metre torrent. Erskine Falls is just north, with one of the highest drops in the Otways. It's a popular spot; if you're looking for serenity, drive to Triplet Falls; for a trio of cascades through mossy tree ferns. Perhaps the best-kept secret is Beauchamp Falls. Wander past mountain ash and blackwoods to reach this 20-metre marvel, crashing over a ledge into a pool.
TAS
Montezuma Falls
Driving distance: 80 kilometres from Strahan. Allow a day.
Australia's wettest state, Tasmania has its fair share of impressive waterfalls. Before departing Strahan, enjoy an easy stroll to Hogarth Falls, beautiful 15-metre cascades that – despite being remarkably close to town – will leave you questioning whether you're actually amid the Tarkine. Drive north into the state's West Coast Range, an idyllic union of leatherwood, myrtle, sassafras and giant tree ferns. This is your walking backdrop for 1.5 hours, along a trail that follows a historic tramway, replete with tunnels and a former bridge. Be blown away by the force of nature when you arrive at the base of Montezuma Falls, a horsetail drop of 104 metres – Tassie's tallest and most dramatic.
QLD
Waterfall Circuit
Driving distance: 200-kilometre loop from Cairns. Allow three days.
Waterfalls and swimming holes are the ultimate antidote to Queensland's sultry weather. The state has so many places to cool off, it has an official Waterfall Circuit. From Cairns, set your GPS for the Atherton Tablelands, where the heritage-listed, 18-metre plunge of Millaa Millaa Falls beckons. Pop on your bathers before you arrive at Ellinjaa Falls, where water rushes over lava columns to a tranquil swimming hole – there's a hidden ledge behind the falls, where you can perch and admire Mother Nature. And then Zillie Falls , its mist-shrouded banks ideal for a picnic. If you didn't bring a hamper, there are plenty of places to pause for refreshments en route, from teahouses to dairy cafes.
Not an Apia customer and want to find out more?
Subscribe to our FREE Apia Good Life quarterly newsletter for information on our latest offers, stories and inspiration to keep living life at its best.
---
Australian Pensioners Insurance Agency Pty Ltd (Apia) ABN 14 099 650 996 AR 239591 is an authorised representative of AAI Limited ABN 48 005 297 807 AFSL 230859 (AAI), the issuer of Home, Landlord, Car, Caravan, Motorhome, Boat, Travel & Compulsory Third Party Personal Injury (CTP) Insurance.

Please consider the Product Disclosure Statement before buying this insurance. Product Disclosure Statement.
The information is intended to be of general nature only. Subject to any rights you may have under any law, we do not accept any legal responsibility for any loss or damage, including loss of business or profits or any other indirect loss, incurred as a result of reliance upon the information. Please make your own enquiries.