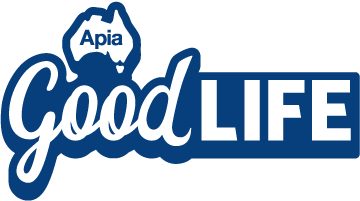 The car emergency kit checklist
---
Flat tyres, breakdowns, and lost car keys are all issues that even the best driver can face. By taking precautionary steps, and preparing your car emergency kit, you can be ready the next time there's a bump in the road.
Whether you're doing the Big Lap, or just popping to the shops for milk, using this list to put together your emergency car kit can help you get home on time.
Things you need to keep in your car
First aid kit
You never know what you might encounter on our roads. Packing a car first aid kit can be just what's needed for a scrape or cut that occurs when you're a little too far from the closest pharmacy.
You can generally buy these at hardware stores and chemists, and are great thing to keep in your car.
Emergency contact numbers
If you ever find yourself stranded, it's useful to have a list of emergency contact numbers in your car emergency kit. Some useful contacts to include are:
the local police department
your insurance company
your roadside assist provider, and
any nearby friends or family.
Car user manual
Even if you've never had to refer to your car's user manual before, it's an important part of any car emergency kit worth it's salt. Sure, you might know your car better than the back of your hand, but it's still a great troubleshooting guide to have in the case of stressful situations or late-night repairs after you've had a long day.
Spare tyre
Although an obvious one for your car's emergency kit – and one you've no doubt reminded others to have on-hand – it never hurts to be reminded yourself: Always keep a spare tyre in your car!
In order to prevent avoidable issues or emergencies, keep an eye on your tyres' maintenance needs. Check both the tyre pressure and tread every few months.
Spare cash
Consider keeping $20-$50 cash hidden somewhere in your car, out of the way, in case of an emergency. If you ever lose or forget your wallet, it's handy to have for emergency fuel refills to get you home.
Umbrella or poncho
The weather, as I'm sure we all know, can change quickly and suddenly. Stay ready by keeping an umbrella or poncho in your car. Having to try to fix your car while it's bucketing down can be a real rain on your otherwise sunny parade.
Road map
Even though GPS is everywhere these days, it pays to have a backup plan. A road map in your emergency car kit can help you get from A to B, especially if you're aware you'll be travelling in remote areas with no GPS or phone reception.
Emergency water
It never hurts to be prepared, and being prepared for everything means including water in your car emergency kit. After all, we all need water – so be sure to keep more than just one bottle!
Your car also generally needs water too, so keeping some handy hits two birds with one stone.
High visibility vest or hazard triangle
If your car does break down or need to pull over due to a series of unfortunate bumps along your travels, you can throw on a safety vest and set up a reflective triangle by the roadside. This will keep both you and other passing drivers safe as you investigate the issue and get to fixing it.
For remote areas or long drives
Australia is big, and covers a wide variety of weather and environments. If you live in in a remote region – or plan on travelling through them – add these extra items to your boot.
Emergency food
Keeping some non-perishable food in your car emergency kit can be just what's needed if you ever find yourself waiting for assistance after taking a wrong turn or breaking down.
Blankets
They're more versatile than for simply keeping warm when it's cold – though that's definitely one of their strengths. Keeping some spare blankets in your emergency car kit can also help if you ever need help out on a hot and sunny day. You can set up the blankets as shadecloths to provide some relief from an overbearing sun.
Snow chains
While snow chains are definitely not necessary for most Aussie environments, they can help your car's wheels to grip the surface in heavy snow. Only use snow chains if you know how to properly fit them to your vehicle.
Glass cleaner
If it's particularly bright and sunny, glare and light reflections from a dusty windshield can be a dangerous impediment to your vision. Keep some glass cleaner and a spare rag in your kit so you can fix this issue with a quick wipe down.
Backup never hurts
While having all these items stocked in your own car emergency kit can help out most of the time, sometimes you just need a bit of professional help. You can add Apia Roadside Assist to your existing Apia Comprehensive Car Insurance policy for less than $7 per month, Australia-wide 24/7.
We can help with:
changing a tyre
towing your car (or caravan if it was connected to your car at the time) to the nearest repairer
jump starting your car or replacing the battery if required
minor breakdown related repairs
emergency fuel, and
lost or locked-in keys.
Apia Roadside Assist is available 24 hours after taking out, or adding this optional cover to your policy. For full coverage details, please see the terms and conditions.
Read more:
Not an Apia customer and want to find out more?
Subscribe to our FREE Apia Good Life quarterly newsletter for information on our latest offers, stories and inspiration to keep living life at its best.
---
Australian Pensioners Insurance Agency Pty Ltd (Apia) ABN 14 099 650 996 AR 239591 is an authorised representative of AAI Limited ABN 48 005 297 807 AFSL 230859 (AAI), the issuer of Home, Landlord, Car, Caravan, Motorhome, Boat, Travel & Compulsory Third Party Personal Injury (CTP) Insurance.
Please consider the Product Disclosure Statement before buying this insurance. Limits, exclusions and conditions apply. The TMD is also available.
This advice has been prepared without taking into account your particular objectives, financial situations or needs, so you should consider whether it is appropriate for you before acting on it.
Apia Roadside Assist is an optional cover only available in conjunction with Apia Comprehensive Car Insurance. Available 24 hours after purchase or adding to your policy. For full coverage details, refer to the Apia Roadside Assist Terms and Conditions.
The information is intended to be of general nature only. Subject to any rights you may have under any law, we do not accept any legal responsibility for any loss or damage, including loss of business or profits or any other indirect loss, incurred as a result of reliance upon the information. Please make your own enquiries.