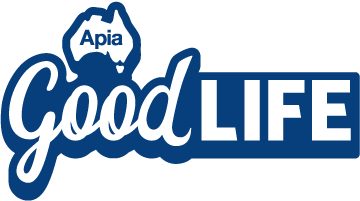 How safe drivers can save with the no-claim bonus*
---
Want to be rewarded with the no-claim bonus*? This discount* is one of the best ways safe drivers can reduce their Comprehensive Car Insurance premiums.
The longer you drive without making a claim, the bigger your discount*
One sure way to earn the no-claim bonus* is to keep your driving history accident-free. It's pretty simple. Even if you have an at-fault accident and need to make a claim you can still retain a no-claim discount* if you already hold a protected no-claim bonus*.
You'll earn Apia's highest "Protected for Life" no-claim bonus* after just three consecutive years of claims-free driving. In fact, many of Apia's policyholders are already on the maximum no-claim bonus*, which recognises a good driving claims history regardless of experience.
What's more, if you're a new Apia customer who currently holds a protected Rating 1 no-claim bonus* with your previous insurer, you can receive a Protected for Life no-claim bonus* from Apia right from the start.
Your driving experience matters
We're not here to debate which generation are the safest drivers. We'd rather tell you that experience matters and we're keen to reward safe drivers.
To learn more about how Apia's no-claim bonus* works, check out our policy documents. The "Guide to Premiums, Excesses, Discounts and Claim Payments" spells it all out.
At Apia, we believe experience should be rewarded. Find out more about Apia Comprehensive Car Insurance and all the ways you can save.
Not an Apia customer and want to find out more?
Subscribe to our FREE Apia Good Life quarterly newsletter for information on our latest offers, stories and inspiration to keep living life at its best.
---
*If you receive more than one discount, we apply each in a predetermined order to the already discounted premium (usually before adding taxes and charges). The discounts we offer are subject to change.
No Claim Bonus does not apply to optional covers Apia Roadside Assist, Windscreen and window glass cover, Contents cover, Personal valuables – unspecified items, Personal valuables –specified items, Annexe cover, Hire use cover. ​
Australian Pensioners Insurance Agency Pty Ltd (Apia) ABN 14 099 650 996 AR 239591 is an authorised representative of AAI Limited ABN 48 005 297 807 AFSL 230859 (AAI), the issuer of Home, Landlord, Car, Motorcycle, Caravan, Motorhome, Boat, Travel & Compulsory Third Party Personal Injury (CTP) Insurance.
Please consider the Product Disclosure Statement before buying this insurance.
This advice has been prepared without taking into account your particular objectives, financial situations or needs, so you should consider whether it is appropriate for you before acting on it.