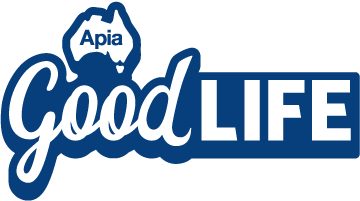 The power of lifelong friendships: Two best friends share their story
---
Friendships are vitally important for our wellbeing. For Anne and Cathie, a long-lasting companionship has been a key part of their lives.
"I can't remember a time when Cathie wasn't part of my life," says Anne, from her home in Sydney, "but I vividly remember the day we met."
So does Cathie. "Just before I turned five, my brother died of polio," she says. "A few days afterwards, there was a knock on our front door and there was Anne, standing with her mum who'd made us some food, which they'd carried from their house around the corner. The rest is history."
With just nine months separating them in age, Anne and Cathie grew up together in the 1950s and '60s, spending time together every day as school-aged children and eventually going on to perform bridesmaid duties for each other and becoming godparents for each other's children.
"I think the fact that our parents stayed living in the same houses for years after we'd moved out and because our mums became such good friends after that first meeting, too, really helped to cement our relationship," says Anne. "Just as Cathie and I stayed friends, I continued to visit her mum, too, when I'd take my mum to see her, and it was the same for Cathie."
No questions asked
A 2017 study suggested that as we grow older, the power of friendship not only gets stronger, it may even have a bigger influence over health and wellbeing than family ties.
Cathie can relate. "Anne has always been that person I can talk to and I've probably leaned on her more than she's leaned on me over the years. I don't have siblings, have been through a divorce and never like to burden my children with things, so being on my own and not being able to share the decision-making with family can be tough. Anne has always been there for me."
In fact, Cathie says that often, she doesn't even have to ask for Anne's support. "Not long after my divorce, my son was getting married in Canada. Anne rang me up and asked me if I'd like her to go with me because she was worried about me being on my own. It was a similar story when I was packing up my house and again when I was moving my dad into a nursing home down in Canberra. Anne jumped in the car and drove from Sydney to help me – I didn't have to ask. It was a given that she'd be there."
A life shared
Both Cathie and Anne say there's not much they don't know about each other at this point in their lives. It's a shared history that's invaluable.
"The fact that I have Cathie means there's someone other than my sister who really knows my family and remembers what my parents were like and what my childhood was like," says Anne. "Being able to reminisce about the old days like that, with someone who's not a sibling, is really special."
The pair are committed to making new memories, too, taking regular overseas holidays together every few years. Since their first Canadian adventure they've gone on to tick trips to the UK, France, Italy and Japan off the list.
Anne says that even though they haven't lived in the same city for some time, they'll remain firm friends forever. "Knowing that there's someone out there who really knows me is precious. And even though we haven't seen each other for a while now thanks to the coronavirus pandemic , whenever we pick up the phone, it's like we only saw each other yesterday."
Cathie explains it like this: "At the end of the day, we're more family than friends. Anne's like a sister to me. I couldn't imagine life without her."
Cathie (on left) and Anne at Sydney's Mona Vale Beach, circa 1960.
It's never too late
Social connections, both new and old, are highly beneficial to wellbeing. If you or a loved one want to reach out but aren't sure where to start, we can help. Apia has partnered with Five Good Friends, who are committed to helping people remain connected to their social network while they age in place.
Read more:
Not an Apia customer and want to find out more?
Subscribe to our FREE Apia Good Life quarterly newsletter for information on our latest offers, stories and inspiration to keep living life at its best.
---
Australian Pensioners Insurance Agency Pty Ltd (Apia) ABN 14 099 650 996 AR 239591 is an authorised representative of AAI Limited ABN 48 005 297 807 AFSL 230859 (AAI), the issuer of Home, Landlord, Car, Caravan, Motorhome, Boat, Travel & Compulsory Third Party Personal Injury (CTP) Insurance.