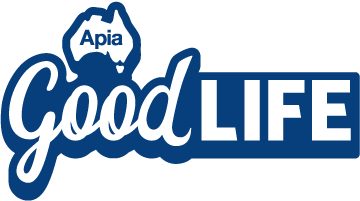 Does your home insurance cover broken glass and windows?
---
When the unexpected happens and fixed glass in your window, door, skylight or shower screen is accidentally broken, you want to know where you stand.
Don't worry! There are some good options to cover you for accidents in the home involving broken glass or windows.
Does Home & Contents Insurance cover broken glass and windows?
You may be covered for broken glass and windows under Apia's Home and Contents Insurance, but you will usually need to pay an excess if you make a claim.
To potentially avoid paying an excess, you can purchase optional Excess-free Glass cover.
What are the main benefits of having Excess-free Glass cover?
No excess payable when your claim is only for accidental breakage of certain types of fixed glass.
No limit on the number of claims during the policy period.
Easy claims process.
Access to trusted glass repairers.
Not many insurers offer this optional cover, so take advantage with Apia. View our Excess-free Glass cover FAQs to find out more.
Does Home & Contents Insurance cover damage by someone else?
The grandkids' backyard football game can get a bit rowdy at times. Before you know it, a missile in the shape of a soccer ball has taken out your kitchen window. You can confiscate the ball — but you're short a window!
If the damage is accidental, like it is in this case, you're covered for the costs to replace that glass. To repeat — you will need to pay an excess if you don't have Excess-free Glass cover here.
Does Home & Contents Insurance also cover the glass frame?
Good news: Apia covers the cost to repair or replace the frame of any window, door or shower screen, but only if this is necessary to enable the glass to be replaced.
Does optional Excess-free Glass cover any of my contents that contain glass?
Unfortunately, not. Accidental breakage of your glass contents is excluded under Excess-free Glass cover. Think vases, crystal champagne glasses, or other objects like that brand-new LCD TV screen. Excess-free Glass applies to a home building only.
Home Contents Insurance might come in handy if you want to cover glass objects in your house. Have a read of the Product Disclosure Statement (PDS) for more information on Home Contents Insurance.
How to get Excess-free Glass cover?
New customers
During your quote online, select optional Excess-Free Glass cover on the final quote screen. If you're talking to a specialist on the phone you will be asked if you would like the optional cover added to your quote.
Get a Home and Contents Insurance quote online
Existing customers
If you've already got Home and Contents Insurance and you'd like to add optional cover, like Excess-free Glass cover, to your policy for an additional premium, you can do that by calling Apia on 13 50 50.
How to claim
We're here to help 24/7. Lodge a claim online using Apia online services, or call us on 13 50 50 and we'll organise for one of our trusted glass repairers to replace any broken windows or fixed glass.
For full details of what is and isn't covered when it comes to Home and Contents Insurance, please refer to the relevant Product Disclosure Statement.
Read more:
Not an Apia customer and want to find out more?
Subscribe to our FREE Apia Good Life quarterly newsletter for information on our latest offers, stories and inspiration to keep living life at its best.
---
Australian Pensioners Insurance Agency Pty Ltd (Apia) ABN 14 099 650 996 AR 239591 is an authorised representative of AAI Limited ABN 48 005 297 807 AFSL 230859 (AAI), the issuer of Home, Landlord, Car, Caravan, Motorhome, Boat, Travel, Compulsory Third Party Personal Injury (CTP) and Motor Accident Injuries (MAI) Insurance. You should read and consider the Product Disclosure Statement (and any related documents) on this website before making any decisions about general insurance. Any advice provided is general advice only and has been prepared without taking into account any person's particular objectives, financial situation or needs, so you should consider whether it is appropriate for you before acting on it.