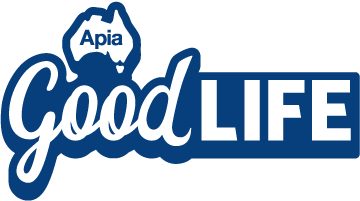 Understanding your finances when managing care
---
Getting to grips with our finances year on year can be overwhelming at the best of times, but is all the more difficult when also managing the costs associated with arranging care. Whether for yourself or for your loved one as they get older, understanding and finding ways to fund care at home or in a residential care environment, is an area we should all get our heads around.
Because everyone's needs and circumstances are different, aged care services are many and varied. With a growing desire among Australians to age in place, introducing care into the home is a popular choice, but not all in-home care providers are the same and finding the right fit for yourself or for a loved one will depend on a number of factors, including the type and level of support required.
If you're helping your own parents with their care needs, it's equally important to understand the financial side to things – whether there is the ability to privately fund, or whether your loved one may be eligible for government funding through the Commonwealth Home Support Programme, or Home Care Packages.
As the Director of Aged Care Steps, Assyat David is well-versed in explaining the ins and outs of your finances as you start to get older and need to consider aged care – either for yourself or for you loved ones.
Finances available to support your loved ones care
When planning the care for our loved ones, it's important to have a conversation as early as possible to determine what funds are available to support their care.
How the person expects to fund their care costs

– recognising that legislation has been shifting towards a greater user-pays basis.

The role of the home in meeting care costs

– including the person's willingness to access the equity in their home or their preference to maintain the equity in their home as an inheritance for their family.

Ability to rely on family and friends to provide care and financial support.

The transition to residential care

– if they move from home to residential care, the options they may have for funding the accommodation deposit and ongoing costs.
As you start to understand the financial side to things, Assyat also recommends keeping these four factors in mind when considering a care provider.
Care staff – as carers often work along within your parents' home, it's vital that they are adequately screened, trained and monitored to ensure high-quality care.
Fees – if accessing a Home Care Package, this will provide a certain level of funding, so it's important to understand both the type and level of fees charged by the provider.
Communication – you're probably going to have an ongoing relationship with a home care provider if they're taking care of your parents, so make sure you keep the most appropriate communication pathways in place along the way.
Reputation – it's worth considering the reputation of a home care provider before picking one for your parents. Check out Facebook and ask your friends and connections for reviews and recommendations of local providers.
Read more:
Not an Apia customer and want to find out more?
Subscribe to our FREE Apia Good Life quarterly newsletter for information on our latest offers, stories and inspiration to keep living life at its best.
---
Australian Pensioners Insurance Agency Pty Limited ABN 14 099 650 996 is an authorised representative of AAI Limited ABN 48 005 297 807, the product issuer. Limits, exclusions and conditions apply. Read the Product Disclosure Statement before buying this insurance. Go to apia.com.au for a copy. The Target Market Determination is also available.
This material has been prepared for informational purposes only and is not intended to provide, and should not be relied on as, a substitute for health and medical advice from a qualified health professional. You should seek the advice of a qualified health professional regarding your health and/or a medical condition.
The information is intended to be of general nature only. Subject to any rights you may have under any law, we do not accept any legal responsibility for any loss or damage, including loss of business or profits or any other indirect loss, incurred as a result of reliance upon the information. Please make your own enquiries.