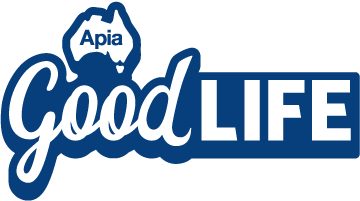 Taking on the challenge of caring for your ageing parents
---
For those of us with ageing parents, we might see them start to slow down gradually over the years. This in itself can be quite sad, as their independence and ability decline little by little. Yet, sometimes the change can come much more quickly, and we experience a challenge in our lives that takes a lot of love and positivity to keep working through.
For Louise Ward*, the change in her parents from independent, active Baby Boomers to two people in need of care and attention was rapid. Her dad played tennis regularly and volunteered for a local charity group, while her mum swam every day and looked after grandchildren during the week.
Louise says that she and her sister Sam used to struggle to keep up with the whereabouts of their parents, as they would travel overseas at least once a year and interstate every second month.
This made the sudden change that much more significant when their parents' health suddenly took a turn.
A sudden change
"On day two of their annual trip to Melbourne to watch the Australian Open, Dad suffered a stroke, leaving him without the use of his right arm and speaking became very difficult," says Louise. "Then exactly one month later, while Dad was still in hospital, Mum slipped and fell while she was cleaning the pool, breaking her left ankle in three places."
For Louise and Sam, both busy working mums, their parents very quickly went from being really independent to relying heavily on them for help – something no one in the family was prepared for! The siblings found themselves suddenly in the sandwich, trying to balance families of their own, careers and now the care of their parents.
Although Louise and Sam tried their best to help where possible, it was difficult to juggle their new responsibilities. They found they were fighting over the time they needed to spend doing things like the food shopping or taking their Mum to a doctor's appointment.
"It was clear our parents needed help if they were to stay at home. And as working parents of young families, we were ill-equipped to find the support not only that they needed but that they'd accept," says Louise.
Finding a new normal
A year and a half after that weekend in Melbourne, Louise feels like she and her family have found a new normal – although they do still struggle at times. Each month, priorities change, but they have seen some amazing improvements in their parents' health. Her mum is back in the pool swimming, and her dad's speech has improved. Louise and Sam have also managed to keep their relationship intact, despite a rocky patch when they were both really struggling with the changes.
"I'm a writer by profession as well as a wife, friend, mother and daughter," says Louise. "I'm surprised and unprepared for the fact that the 'daughter' part of that resume is becoming the dominant one as I approach fifty. As I was growing up there were all sorts of articles and discussions and TV shows about building a career and raising a family but nothing at all about what happens when your parents, perhaps suddenly, need your care when you're still up to your ears in career and kids."
While the experience has been a challenge for Louise and her family, there's no doubt that they have seen a new and unexpected side to each other and taken the challenge in their stride.
If you're in this situation too, research is key and finding a care provider that suits your needs is easier than ever with great options such as Five Good Friends available to provide care advice and quality in-home care.
*Louise Ward's name has been changed to protect the privacy of her family.
Not an Apia customer and want to find out more?
Subscribe to our FREE Apia Good Life quarterly newsletter for information on our latest offers, stories and inspiration to keep living life at its best.
---
Australian Pensioners Insurance Agency Pty Limited ABN 14 099 650 996 is an authorised representative of AAI Limited ABN 48 005 297 807, the product issuer. Limits, exclusions and conditions apply. Read the Product Disclosure Statement before buying this insurance. Go to apia.com.au for a copy. The Target Market Determination is also available. This advice has been prepared without taking into account your particular objectives, financial situations or needs, so you should consider whether it is appropriate for you before acting on it.
The information is intended to be of general nature only. Subject to any rights you may have under any law, we do not accept any legal responsibility for any loss or damage, including loss of business or profits or any other indirect loss, incurred as a result of reliance upon the information. Please make your own enquiries.