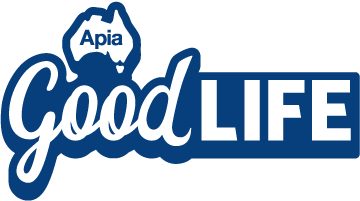 Top tips for home maintenance and safety as your needs change
As we get older, everyday tasks around the home can become more challenging. Fiddly doorknobs can be hard for arthritic hands to grasp, and you may need to be more mindful of trip hazards. As your needs change, it's important to think about how your living space can be adapted to make life easier. With a bit of home maintenance, you may be able to continue to live comfortably and safely at home. Particularly if you're intending on staying there for years to come.
Ensure your smoke alarms are working
No matter your age, it's important to have working smoke alarms. Firstly, make sure you've got the necessary smoke alarms in place. Throughout the year they should be checked regularly, and batteries should be replaced at least every 6 months.
Get your plumbing checked by a professional
To avoid leaks that could quickly become a safety hazard, it's a good idea to get someone to check your plumbing. Have a licensed plumber check all flexi-hoses (the connection from the water main to major appliances like sinks or toilets) to ensure they're in good condition.
Check all essential appliances
Ensure all essential appliances (heating, cooling and hot water service) are maintained and in good working order. Often you don't realise the air conditioning isn't functioning well until a heatwave, which is when technicians and replacement units can be extremely difficult to source.
Apia Home Assist
Apia Home Assist* is optional cover that provides emergency assistance 24/7 for common emergency repairs. If you encounter a sudden and unforeseen incident which requires urgent attention, Apia Home Assist can arrange help from the following tradespeople:
Plumbers
Electricians
Locksmiths
Carpenters
You may feel safer at home knowing that a trusted Apia-appointed tradesperson can tend to you in situations such as lockouts, heating and cooling system failures and electricity failures. Call 13 50 50 to find out more or get a quote here.
Consider these home modifications
Aside from making sure your home is well maintained, it may be worth considering some modifications, depending on your circumstances. Investing in some simple home modifications might help you live more comfortably in the future. Modifications can generally involve improving layouts, adjusting structures and replacing fittings so that you're able to move safely through and around the house. Depending on the modifications made, they can also be designed to reduce the risk of injury and alert people if there is an emergency.
Making your home more accessible
Not only for wheelchair users, these home modifications can make moving around the home and completing everyday tasks easier for everyone. Here are some ideas:
Install ramps and rails in wet areas, by the toilet, and near stairs.
Widen doorways.
Alter bench and sink heights in bathrooms and kitchens.
Relocate light switches and power points.
Replace fiddly doorknobs with handles.
Installing smart technology and security
These days, there are many ways smart technology can help with safety and independence around the home. You may want to consider installing emergency alarms or monitoring systems so you feel more secure, especially living alone. If you're prone to falls, wearable alarms can alert emergency services in case of an accident. There's also smart technology to control lighting and blinds.
Preventing slip and trip hazards
There are a few inexpensive home modifications you can make to help prevent trips and slip hazards around the home.
Apply non-slip finish or tape to stairs, baths and showers.
Avoid raised thresholds where able, or purchase threshold ramps.
Use bells on cats so you can hear them coming.
Avoid putting rugs at the bottom of stairs.
Keep hallways and walkways clear of clutter.
Importantly, home modifications can also help carers, who may be assisting you in your home. For example, the use of a grab rail to get out of the bath can reduce the load on lifting, and ramps will make using mobility aids easier.
Any modifications to the home should always be designed and built by qualified professionals and tradespeople. An occupational therapist or other allied health professional may be needed to assess the situation and specify the modifications required.
There are some organisations around Australia that can help give you guidance with this.
Home Modifications Australia
Home Modifications Australia is the national peak and industry body that represents home modifications providers for the aged and people with disabilities. They're the only organisation that operates as a representative and advocacy group for home modifications. Their website includes a directory of occupational therapists, consultants and services providers.
Home Modification Information Clearinghouse
The Home Modification Information Clearinghouse was established in 2002 and is an information service tasked with collating, reviewing and creating the evidence base for best practice modification of the home environment.
Livable Housing Australia
Livable Housing Australia is also able to assist people with designing and certifying their current or future home for a lifetime of living. It has a simple self-assessment tool that guides you through many of the design considerations.
For more tips on home safety and wellbeing in later life, visit The Guide to Living Well Hub.
Read more:
Not an Apia customer and want to find out more?
Subscribe to our FREE Apia Good Life quarterly newsletter for information on our latest offers, stories and inspiration to keep living life at its best.
---
*You must hold an Apia Home Insurance policy to be eligible for Apia Home Assist. Some geographical limitations apply to availability of Apia Home Assist cover. Apia Home Assist is only available to you 24 hours after adding the option to a new or existing policy. Terms and conditions apply. Australian Pensioners Insurance Agency Pty Limited ABN 14 099 650 996 is an authorised representative of AAI Limited ABN 48 005 297 807, the product issuer. Read the Product Disclosure Statement before buying this insurance. Go to apia.com.au for a copy. This advice has been prepared without taking into account your particular objectives, financial situations or needs, so you should consider whether it is appropriate for you before acting on it.