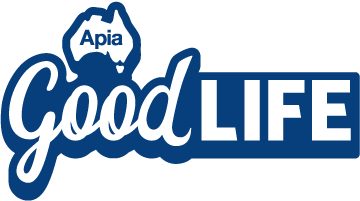 How to talk with ageing parents about their future needs
---
As your parents age, their health can change so gradually you don't notice they develop new needs. Illness and accidents can also mean their needs change so dramatically and quickly the weight of your responsibility can increase overnight.
While you want to support them, it can be difficult – not to mention stressful – to monitor their new needs, juggle your own responsibilities and step in as soon, and as often, as help is needed.
Thankfully, some early planning means that you're not left floundering when needs shift. In fact, the earlier you begin talking to your ageing parents about their future, the better you can help them prepare for it. Then when things do change you've got a plan in place.
Talking about growing older and the possibility of needing care can be tricky, so we've put together five tips to help get mum and dad talking, and listening.
1. Choose your time and place carefully
Because talking about ageing and changing needs can be a sensitive topic, it's important to start the conversation in a relaxed, private setting where your parents won't feel embarrassed or uncomfortable talking about something so personal.
Avoid times when there are other people around and instead arrange time for a quiet cup of tea or a walk in the park. If they've previously got their back up about the topic, it might be a good idea to have the conversation without prior notice so that they're not already on the defensive when you ease into the conversation.
2. Use a friend or family member's experience as a conversation starter
A great way to address age-related issues is to talk about someone else's experiences. Bring up the sudden change you've watched a family or friend go through and say it's made you realise how important it is to plan for unexpected events – even if it's unlikely they'll occur.
It can be helpful to position yourself as the person who feels it's important to have the conversation for peace of mind, so that they can feel they are supporting you by chatting about ageing and future issues, which they are.
3. Ask them what 'successful ageing' looks like to them
It's possible that your idea of a positive future for your parents is very different to theirs and it's important that you're not projecting your own ideals onto them. For example, you might think that a retirement village with activities and meals on hand sounds wonderful, while your parents may be hoping to stay in their own home and community for as long as possible. It's therefore important to find out how they ideally see themselves living both in the short term and long term, and what changes they would like put in place in case of illness or accident.
As they share this with you, make sure you really listen. If you have concerns about what they're saying, gently probe more deeply with open-ended questions so that you're encouraging them to think through different scenarios. Avoid negative language and be open to their position. Only then can you all work together to make their ideal future – or an adaption of it – happen by engaging the right care strategies to suit their emotional, physical and financial needs, as well as yours.
4. Validate the importance of their feelings about the next stage
Change is hard and often frightening, especially for the elderly, which is why it is so important to let your parents know that their opinions and feelings are valued. There is nothing worse than feeling out of control of your own life, and though in reality they may be unable to make all the decisions for themselves and their care, it's important that they feel involved.
At the same time, though, you need to be honest about how their vision for their future may impact you and your family and discuss what is realistic. They might think moving into your already jam-packed house is a great plan but if that's not what is best for your family then you need to be honest and agree on a Plan B.
5. Make a list of things they need now and may need later
One of the most positive outcomes from opening this dialogue with your parents is gaining a better understanding of what their needs are now and how they would best like them met. You may have a good idea of this already if you put in quite a lot of care but older people are notoriously stoic and you might be surprised by what arises in conversation with them.
This could be things you hadn't thought of, such as how beneficial some help in the garden would be, or what a struggle carrying the shopping bags or taking the bins out is. Once you've explored these small details your parents might be delighted to recognise how easy and supportive extra help can be and will be open to discussing what future strategies and support can be planned for.
Five Good Friends can help you prepare for these conversations. Their team of Care Advisors are happy to help you with information on home care and other sorts of help that may benefits your parents or loved ones.
Not an Apia customer and want to find out more?
Subscribe to our FREE Apia Good Life quarterly newsletter for information on our latest offers, stories and inspiration to keep living life at its best.
---
Australian Pensioners Insurance Agency Pty Limited ABN 14 099 650 996 is an authorised representative of AAI Limited ABN 48 005 297 807, the product issuer. Limits, exclusions and conditions apply. Read the Product Disclosure Statement before buying this insurance. Go to apia.com.au for a copy. The Target Market Determination is also available. This advice has been prepared without taking into account your particular objectives, financial situations or needs, so you should consider whether it is appropriate for you before acting on it.
The information is intended to be of general nature only. Subject to any rights you may have under any law, we do not accept any legal responsibility for any loss or damage, including loss of business or profits or any other indirect loss, incurred as a result of reliance upon the information. Please make your own enquiries.