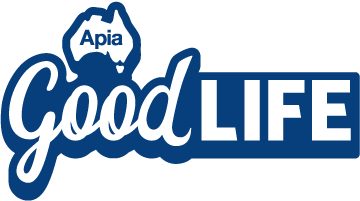 What senior concessions are available to you?
---
From applying for a Seniors Card to accessing super, there are plenty of financial changes we experience as we grow older. Here are some concessions available around the country, and the eligibility criteria that need to be met in order to enjoy the senior advantage.
Seniors Card
For older Aussies, the Seniors Card is the ultimate way to get discounts. Each state and territory has its own Seniors Card, with some reciprocal arrangements for using your card when travelling in other states. In a nutshell, it's a free card that gives you transport concessions and access to discounts from participating businesses on a range of goods and services.
While the majority of the eligibility criteria in each state and territory are the same, some points may differ slightly, so make sure you check out state-specific eligibility below.
Australian Capital Territory
To be eligible for an ACT Seniors Card, you must be:
over 60 years of age
a permanent resident of the ACT, and
not be in more than 20 hours of paid employment a week.
There are about 300 participating government and non-government businesses that can offer you a number of benefits and discounts on goods and services in the ACT.
For more information head to the ACT Seniors Card website.
New South Wales
To qualify for the NSW Seniors Card you must be:
a permanent resident of the state
aged 60 or over, and
working no more than 20 hours a week.
At the moment there are more than 1.4 million members of the NSW Seniors Card scheme, and over 3,500 businesses participating.
You can find out more at the NSW Seniors Card website.
Northern Territory
For those in the Northern Territory (NT), if you are a permanent resident and 60 years of age or older you'll be eligible for a Seniors Card. You can also get a $55 annual concession on your registration for a private vehicle.
There is more info at the NT Government website.
The NT also provides a Pensioner and Carer Concession Scheme with financial subsidies as concessions to members for a range of goods and services. The scheme acts as an incentive for people to stay in the NT during retirement, helping all pensioners — but particularly those who are low-income earners and carers.
Queensland
If you're a permanent resident of Queensland you're eligible for a Seniors Card if:
you are 65 years or older, and
working less than 35 hours a week in paid employment.
Or, if you're between 60–64 years and working less than 35 hours a week in paid employment, you're eligible if you also hold one of the following:
A Commonwealth Pensioner Concession Card.
A Commonwealth Health Care Card.
A Commonwealth Seniors Health Card.
A Department of Veterans' Affairs Gold, White or Orange card.
Head to the State Government website to find out more.
South Australia
There are three criteria in South Australia to ensure you're eligible for a Seniors Card. You must be:
aged 60 years or older
a permanent resident of the state, and
not working more than 20 hours a week in paid employment.
There is no income or pension limit and you can find out more on the state Government website.
Tasmania
Similar to South Australia, in Tasmania you must be:
aged 60 or over
a permanent resident of the state, and
working no more than 20 hours per week in paid employment.
Currently in Tasmania there are more than 102,000 registered cardholders and over 700 businesses supporting and participating in the scheme.
Check out the Tasmanian Government website to find out more.
Victoria
For those in Victoria, to be eligible for a Seniors Card you must be:
60 years of age or over
a permanent resident living in the state, and
working less than 35 hours per week in paid employment, or fully retired.
Benefits include discounts from participating business, concessions on public transport, a free Seniors myki and exemption from a fishing licence to fish in Victorian waters.
To find out more, head to Seniors Online Victoria.
Western Australia
In Western Australia you need to be:
61 years of age or older
a permanent resident of the state, and
working less than 25 hours per week, averaged over a 12-month period.
Head to theWA Seniors Card website to find out more.
Mature-aged workers
The Restart allowance may be beneficial to you if you've been out of work for more than six months, or you're an employer. The Restart wage subsidy is a payment of up to $10,000 for a business that employs eligible mature-aged job seekers for 12 months or more.
Accessing your superannuation
Whether you're working or not, you can access your super when you each the age of 65. Between 60–64 years of age, you can access your superannuation if you have stopped working or never intend to work for more than 10 hours a week. There are limits to how much you can access on a regular basis, with details on the Australian Taxation Office website.
Age Pension
Your Age Pension is something you can't technically access until you are over the age of 66. To be eligible, you also have to meet an income and assets test.
Find out more on the details at the Department of Human Services website.
Pensioner Concession Card
You are eligible for a Pensioner Concession Card at any age if you receive payments including:
Age Pension,
Bereavement Allowance,
Carer Payment, or
a Disability Support Pension.
Further details on the concessions, including bulk billing for doctor appointments and higher Medicare benefits, can be found on the Department of Human Services website.
Commonwealth Seniors Health Card
To qualify for a Commonwealth Senior Health Card you must be of Age Pension age and meet the income test and residence requirements. It provides discounts on Pharmaceutical Benefits Scheme (PBS) prescription medicines, as well as benefits like bulk billed doctor appointments and cheaper out-of-hospital medical expenses.
With the difference in state concessions and varying eligibility criteria, it's best to use this information as a starting point so you know how you can benefit.
Cutting back on existing expenses
You can also look for ways to trim down some of your existing expenses. Did you know, for example, that Apia offers a Multi-policy discount*? Simply take out two or more eligible policies to enjoy the rewards.
Explore Apia Multi-policy Discounts
Read more:
Not an Apia customer and want to find out more?
Subscribe to our FREE Apia Good Life quarterly newsletter for information on our latest offers, stories and inspiration to keep living life at its best.
---
* Combine any [two] or more paid eligible personal insurance products and you could qualify for our multi policy discount. Multi-policy discount (MPD) is applied to new eligible policies or existing eligible policies upon renewal. There must be a common mailing address and the person(s) seeking the discount must be nominated as an insured with the same name on each eligible policy. If you take out a new policy and then qualify for the MPD, you are eligible to receive the discount on that new policy immediately and on your other existing eligible policies from their next renewal date, provided you still qualify. If you become eligible for the MPD around the time your other policies are due for renewal, the MPD may not have been applied to the renewing policies because the renewals were generated before you were eligible for MPD. Please contact us if you believe you are eligible for the MPD on your renewal but it is not shown on your certificate of insurance. Eligible Apia policies are home, contents, landlord, car, motorcycle, boat, caravan and motorhome insurance. The discount does not apply to. optional covers Personal valuables – unspecified items, Personal valuables – specified items, Apia Home Assist, Excess-free Glass cover or Apia Roadside Assist (if available). For full terms and conditions, click here or call 13 50 50 to find out more about the multi-policy discount.
If you are eligible for more than one discount, we apply each in a predetermined order to the already discounted premium (usually before adding taxes and charges). Discounts are subject to change.
Australian Pensioners Insurance Agency Pty Limited ABN 14 099 650 996 is an authorised representative of AAI Limited ABN 48 005 297 807, the product issuer. Read the Product Disclosure Statement before buying this insurance. Go to apia.com.au for a copy. This advice has been prepared without taking into account your particular objectives, financial situations or needs, so you should consider whether it is appropriate for you before acting on it.
The information is intended to be of general nature only. Subject to any rights you may have under any law, we do not accept any legal responsibility for any loss or damage, including loss of business or profits or any other indirect loss, incurred as a result of reliance upon the information. Please make your own enquiries.