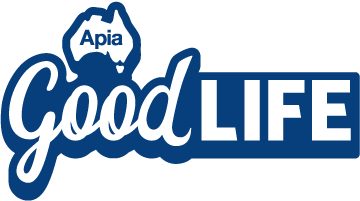 Why you need a home inventory
---
A home inventory is a list that includes all the personal possessions you keep at home, along with proof of ownership and their value. Home inventories come in many forms — you might use a spreadsheet, home inventory app or, simply, a trusty pen and paper.
Whichever method you choose, creating a home inventory is a useful way of accounting for your belongings if your entire home is affected by an insured event, like fire, flood or theft.
It can also help you assess whether you have the right amount of Home and Contents Insurance, so you're less likely to be at risk of underinsurance. And you'll know where you keep your important documents if you ever need to make a claim.
3 things to include in your home inventory
1. Valuable items
Most home insurance providers, including Apia, ask you to specify the amount of cover you need for valuable items like artworks, handwoven rugs, or jewellery. If you don't, they'll be covered up to an amount specified by your insurer — even if they're worth a lot more — meaning that you may not be paid enough to replace them if you ever claim for them.
You may find it useful to include these sorts of valuable items on your home inventory list, to help prove you owned it. For more information on minimum proofs for Apia customers, consult the 'How to establish your loss' section of your Product Disclosure Statement.
To add valuable items to your Apia Home and Contents Insurance policy, simply log into Apia Online Services and follow the prompts.
2. The finer details
When you make an insurance claim, you may be required to provide proof of value and proof of ownership documents. This might be a receipt, a certificate of valuation or photographs of the item in your home.
Record important information for each of your belongings by including these details in your home inventory list:
The time and date you bought it.
Where you bought it from.
How much it cost.
If it's an appliance or electronic item, its serial number.
If you've recently inherited or purchased an expensive antique item, such as furniture or jewellery, take it to a professional valuer. A valuer will be able to provide you with a certificate of valuation that includes a detailed description of the item and how much it's worth.
3. Photographs
Taking photographs, or short videos, of the items in your home can be a useful way to record them. If you do this, there's a few things to remember:
Take clear photographs, from approximately 1 m away, with the item in focus. If it has any distinct features, markings or a serial number, record these too.
Take photographs of your rooms and storage areas. By showing your belongings in their contexts, you'll also help to prove your ownership of them.
Keep a secure digital backup of your images and video.
How to store your home inventory
Once you've created your home inventory, it's essential to keep it backed up. For example, if you've opted for a paper inventory, you could use your phone to photograph each page. Then collate the photographs and send them to a trusted family member or friend for safe keeping. If your home inventory is digital, you could keep it on an external hard drive or via a cloud-based storage service.
Having the right cover for you
After you've put your home inventory together, you should be able to identify whether there are any gaps in your insurance cover. Doing so and adjusting your coverage will mean you're less likely to be underinsured.
Apia offers two levels of Home and Contents Insurance cover, Home and Contents Insurance and our more comprehensive Home and Contents Insurance Extra. So, you can choose the cover that's best for you.
What's more, you'll save 10% off your premium* when you get a quote and buy your policy online.
Explore Apia Home and Contents Insurance
Read more:
Not an Apia customer and want to find out more?
Subscribe to our FREE Apia Good Life quarterly newsletter for information on our latest offers, stories and inspiration to keep living life at its best.
---
*If you receive more than one discount, we apply each in a predetermined order to the already discounted premium (usually before adding taxes and charges). The discounts we offer are subject to change.
Online discount is only available for new, eligible policies purchased online and will be applied upon purchase and subtracted from the premium. Online discount is not available with any other offers and does not apply to optional covers Apia Home Assist, Excess-free Glass cover and Apia Roadside Assist.
Australian Pensioners Insurance Agency Pty Ltd (Apia) ABN 14 099 650 996 AR 239591 is an authorised representative of AAI Limited ABN 48 005 297 807 AFSL 230859 (AAI), the issuer of Home, Landlord, Car, Caravan, Motorhome, Boat, Travel & Compulsory Third Party Personal Injury (CTP) Insurance.
Please consider the Product Disclosure Statementbefore buying this insurance. The Target Market Determination is also available.
Any advice has been prepared without taking into account your particular objectives, financial situation or needs, so you should consider whether it is appropriate for you before acting on it.
The information is intended to be of general nature only. Subject to any rights you may have under any law, we do not accept any legal responsibility for any loss or damage, including loss of business or profits or any other indirect loss, incurred as a result of reliance upon the information. Please make your own enquiries.