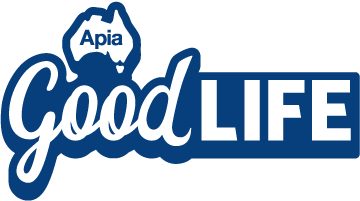 Unoccupied home insurance explained!
---
If you're jetting away overseas or setting off to do the Big Lap for the first time, keep a few things in mind before you go. Then you'll know your home is a little safer, you can avoid stress and make the most of your adventure.
Is my home insured while unoccupied?
With Apia, there is no specific home insurance for when a home is unoccupied. That being said, if you have Apia Home and Contents Insurance, your policy will continue to cover your property while you're away.
Keep in mind that if your property has been unoccupied for more than 60 continuous days, and you make a claim for an incident that occurs at that time, an unoccupied excess will apply in addition to any other excess.
To learn more about your policy terms and conditions and what is and isn't covered, read your Product Disclosure Statement for details.
Before you leave, check to see if any of your policies are up for renewal and ensure all your details are current. If you're an Apia customer, it's as easy as visiting Apia Online Services, or calling us on 13 50 50.
Keeping your house safe while you're gone
Find a house sitter for your unoccupied house
Apia considers a house "unoccupied" after 60 continuous days of nobody living there – but if the house is inhabited for just two consecutive days, then the 60 days time window resets.
If your trip is a short one, then there is no need to worry about the unoccupied excess. But if you think you'll be away for a while, consider asking a trusted friend or relative to house sit for a few days – it doesn't have to be you who stays there!
Keep your house looking occupied
Even if you decide against a house sitter, it may be in your interests to organise someone just to pop by and collect your mail, water your plants, and keep the lawn trimmed. More than just keeping everything neat and tidy, it also makes it less obvious to would-be burglars that your home is unoccupied.
Does landlord insurance still cover an unoccupied property?
Like Apia Home and Contents Insurance, Apia Landlord Insurance continues to cover your property even when it's unoccupied and the policy hasn't expired. Similarly, an unoccupied excess applies if your property is unoccupied for more than 60 continuous days.
Again, you can nominate a trusted individual to reside in your property for two consecutive days in order to restart the 60 day threshold.
To learn more about Apia Landlord Insurance, read the PDS by following this link and searching for the relevant document.
Do you need separate holiday house insurance?
Just as there is no dedicated Apia unoccupied home insurance, Apia doesn't offer specific holiday house insurance. But similar to your unoccupied home still being covered, your holiday home should still be covered by your home insurance for that property for the period of insurance even if it's unoccupied, subject to your policy's terms and conditions. That means the unoccupied excess would still apply.
However, if you plan on renting out your holiday home long-term as a place to live while you're not there, Apia Home and Contents Insurance won't cover any claims that may arise. Instead, you'll need landlord insurance. This doesn't apply to short-term rentals or short holiday letting arrangements, like a weekend getaway, which are still covered by your Home or Apartment Insurance policy. This is an important distinction to note down, so make sure you've selected the right insurance for you and your needs!
Be sure to check both the PDS and Supplementary PDS for more details.
Does vacant land need to be insured?
If a person injures themselves on your vacant property, whether it has a building or not, you may be legally liable – even if they were trespassing.
When you're insured for contents with Apia Home and Contents Insurance, you are covered for the legal liability to pay for compensation for death or bodily injury to other people, or loss or damage to their property, which results from an incident that occurs during the insured period on a vacant block of land you own. There are specific limits, exclusions and conditions that apply in this case, so make sure you're familiar with what your policy covers.
This is only provided for incidents that occur within the 12 month period from the time you became the owner of the land, but the cover ends immediately if you:
sell the land, or
begin building or rebuilding work on the vacant block of land.
Going on an extended holiday? Here is a checklist for your unoccupied home
Here's a quick summary of pre-travel preparations to do before you hit the road:
Check your home insurance policy to ensure it's up to date.
Organise a trusted house sitter or someone who can check in on your home.
Tell your home insurer about your travel dates if you'll be away for more than 60 days.
Consider organising with your home insurer for your house sitter or another person you nominate to claim on your behalf.
Consider turning off your water mains.
Secure valuable home contents.
Redirect your mail and pause newspapers or other deliveries.
Turn on security lighting, such as motion-sensor outdoor lights.
Check to be sure all your windows and doors are secure.
If you are heading off on a caravaning adventure, you may want to consider getting Apia Caravan Insurance. That way, you might be better prepared for whatever the great open road may have in store. Take a look and decide if it's right for you.
Explore Apia Caravan Insurance
Read more
Not an Apia customer and want to find out more?
Subscribe to our FREE Apia Good Life quarterly newsletter for information on our latest offers, stories and inspiration to keep living life at its best.
---
Australian Pensioners Insurance Agency Pty Ltd (Apia) ABN 14 099 650 996 AR 239591 is an authorised representative of AAI Limited ABN 48 005 297 807 AFSL 230859 (AAI), the issuer of Home, Landlord, Car, Motorcycle, Caravan, Motorhome, Boat, Travel & Compulsory Third Party Personal Injury (CTP) Insurance.
Please consider the Policy Documents before buying this insurance. Limits, exclusions and conditions apply. The TMD is also available.
This advice has been prepared without taking into account your particular objectives, financial situations or needs, so you should consider whether it is appropriate for you before acting on it.
The information is intended to be of general nature only. Subject to any rights you may have under any law, we do not accept any legal responsibility for any loss or damage, including loss of business or profits or any other indirect loss, incurred as a result of reliance upon the information. Please make your own enquiries.