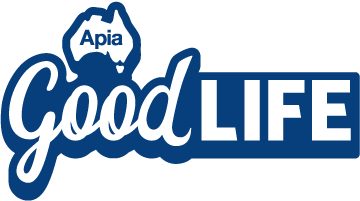 How you can prepare for selling your family home
---
Whether you're selling your home or an investment property, the preparation for auction day can be an emotional experience. Here, we chat to two people who decided to sell their family homes about the process and some of the challenges and triumphs they experienced.
Is it time to make a move?
For those who have built or owned their own home, it becomes tied to memories of good (and maybe some not so good) times spent with family and friends. If you decide it's time to sell and downgrade to a smaller property, or even to lease the property to earn a rental income, it's important to be prepared for the emotional aspects of the process.
Michael, 54, and his partner Alison, 53, from Victoria, chalk it up to a variety of reasons that led them to put their family home on the market.
"Our kids had moved out of the house, so we no longer needed a large family home, even though we had built it 18 months prior to selling. We were both starting to get tired of the corporate treadmill, so the kids leaving home was the first small catalyst to plant the seed in our minds about whether we wanted to lessen the mortgage load and free up some cash to look at other life options," says Michael.
Although they had a few people question their decision, primarily because they had so recently completed the build of their home, on the whole both family and friends were wholeheartedly supportive.
"The kids were happy for us to get on with our lives and do what would make us happy," says Michael.
While Michael admits he did find the inspection process a struggle, with "having to keep your home spotless for a month of open inspections a test of your patience," the most trying part was never knowing how the property would really sell on the day.
He says that because "everyone wants to believe their house will break the record for the highest price achieved," it meant, "stress was building on the morning of the auction".
The opportunity for change
Despite these challenges, selling their home gave Michael and Alison a chance to make a change to their lives that wouldn't have necessarily been possible before.
"It did act as a catalyst for change. We gave up our corporate jobs as we had some cash to explore other things we wanted to try. We bought a small business in Queensland, had a great 18 months living in a new part of Australia. While we eventually decided to sell the business, it was a great experience and we met new friends, gained a new perspective on life and now have a new outlook of what is possible in life if you make the first step to changing things," Michael says.
When is it time to downsize?
Liz, a 53-year-old living in Queensland, echoes these feelings of overall positivity to change after selling her own family home. Similarly to Michael and Alison, Liz and her husband were triggered by their own kids growing up and moving out of home.
"Had the kids not moved out, I think we would have had to tempt them in some way to stretch their wings, because the move was exactly what we needed," says Liz.
While the decision to sell was easy, Liz says there was still a kind of grieving process to leaving their home of 24 years.
"Allowing everyone to say goodbye in their own way was the most important aspect. It showed a richness to our kids' personalities that really impressed us. It was interesting to see how everyone's memories and perspectives were different," Liz says. "We saw really sentimental social media posts and poems and lovely messages from all our kids – and some of their friends – over the move."
A new lease on life
Liz and her husband saw this process as a great opportunity, as it let them see their "family bonds, a fresh start, a new chapter and matured relationships with their adult kids," she says.
Although Liz and her husband now live fairly close to their old home, she says it feels like a completely different city that has given them new chances to get to know those in their community like they hadn't before.
"We use different roads and different shops and we love the new home and its little village-like community," says Liz.
While the process of selling or leasing your family home – or even an investment property that you have emotional ties with – might seem daunting, there are plenty of potential positives to come out after the gavel lands on auction day. Whether your kids have moved out and started to establish their own homes, or you're thinking about a sea change, look to friends and family for support in this new chapter of your life.
Not an Apia customer and want to find out more?
Subscribe to our FREE Apia Good Life quarterly newsletter for information on our latest offers, stories and inspiration to keep living life at its best.
---
Australian Pensioners Insurance Agency Pty Limited ABN 14 099 650 996 is an authorised representative of AAI Limited ABN 48 005 297 807, the product issuer. Limits, exclusions and conditions apply. Read the Product Disclosure Statement before buying this insurance. Go to apia.com.au for a copy. The Target Market Determination is also available. This advice has been prepared without taking into account your particular objectives, financial situations or needs, so you should consider whether it is appropriate for you before acting on it.
This material has been prepared for informational purposes only and is not intended to provide, and should not be relied on as, a substitute for health and medical advice from a qualified health professional. You should seek the advice of a qualified health professional regarding your health and/or a medical condition.
The information is intended to be of general nature only. Subject to any rights you may have under any law, we do not accept any legal responsibility for any loss or damage, including loss of business or profits or any other indirect loss, incurred as a result of reliance upon the information. Please make your own enquiries.