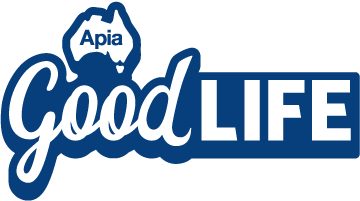 When you may want to review your home insurance
---
Regularly reviewing your home and contents insurance can help you make sure you have enough cover, but did you know it could also save you money? Consider going over your policy at the following key times and check if your cover is still right for you.
1. When people move in or out
Your children leaving the nest won't just save you money on groceries, it could also lower your home insurance premium. If they take their possessions with them, the total value of contents in your home may drop, in which case you may want to consider reducing your contents cover – and this could lead to a premium decrease. On the flipside, it's a good idea to review your policy if someone moves in to ensure any belongings that come with them are covered.
2. When you declutter
Decluttering is a great way to simplify your life and create space for the things you love; especially during, or in the lead up to, retirement. You'll have less to clean, as well as less to insure, so reviewing and updating your contents policy after a clean-out could see a reduction in your premium.
3. When you make changes to your home
Installing a new entertainment system or garden shed isn't always followed by a call to your insurer, but consider doing so. According to the Understand Insurance Research Report by the Insurance Council of Australia, one in three Australians are risking underinsurance by not updating their contents policy to cover new possessions. So anytime you add something to your home, it's a good idea to let your insurer know.
4. When it's time to renew your policy
Receiving your policy renewal letter in the mail is a great prompt to assess your cover and make sure it's meeting your needs. Take some time to shop around, review any changes to your Product Disclosure Statement (PDS) and contact your insurer if you have any questions or concerns. Apia's Home and Contents Insurance PDS sets out the terms of our cover. You can download it on our Policy Documents page.
How to review your home insurance
Give yourself time
Reviewing your home and contents insurance cover takes time, so it's a good idea to start well before your renewal date.
Know what your current policy includes
When comparing policies, price may be a factor, but it's important to review the whole policy and consider the inclusions and exclusions too. Knowing what your current home and contents insurance policy includes helps you figure out which policy is better for you when you're comparing it with competitors.
Review your contents
Think about what items you've added – or perhaps removed – from your home over the last 12 months and whether that's changed the amount and type of cover you need.
Get quotes
You can quickly and easily compare home and contents insurance policy prices by getting quotes online.
Get an Apia Home & Contents Insurance quote
Read More :
Not an Apia customer and want to find out more?
Subscribe to our FREE Apia Good Life quarterly newsletter for information on our latest offers, stories and inspiration to keep living life at its best.
---
Australian Pensioners Insurance Agency Pty Ltd (Apia) ABN 14 099 650 996 AR 239591 is an authorised representative of AAI Limited ABN 48 005 297 807 AFSL 230859 (AAI), the issuer of Home, Landlord, Car, Caravan, Motorhome, Boat, Travel & Compulsory Third Party Personal Injury (CTP) Insurance.
Please consider the Product Disclosure Statement before buying this insurance.
This advice has been prepared without taking into account your particular objectives, financial situations or needs, so you should consider whether it is appropriate for you before acting on it.