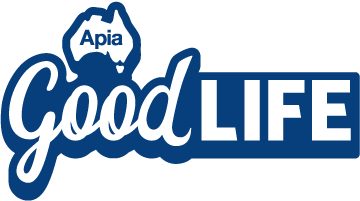 Exploring retirement living options in Australia
---
Adding another chapter to your book of life? With alternative living options available to retirees having evolved far beyond nursing homes, choosing how and where you spend your later years can be exciting.
Take a look at the retirement options available to find what living arrangement best caters to your wants, needs and level of independence, to lead to a more fulfilling life. And, with the right home and contents insurance to match, you can relax and truly enjoy your golden years.
Retirement villages and communities
Villages and communities are some of the most popular options for retirees. But finding the right one for you and your lifestyle may take time. Here are a few different types of community living:
Retirement villages
Retirement villages cater to seniors who need care and those over 50 seeking a community-focused lifestyle. Residents share services and facilities, like swimming pools, social spaces, lawn bowls, greens, and even golf courses. Retirement villages are usually comprised of villas and serviced apartments in a secure gated community, making socialising convenient and easy.
Communal villages
Often found in rural areas, communal villages offer over 50s the opportunity to embrace the open air without being too far from care. Unlike the neighbourly living of retirement villages, residents are often given a plot of land containing a modest home with care facilities and services nearby. Some communal villages encourage residents to integrate into the community, getting them to pitch in with things like gardening and cleaning.
Co-housing
Co-housing communities operate on shared land where residents build and maintain their own space with access to shared facilities, like parks and laundries. Co-housing may be less communal than other retirement living options, but the interaction with different age groups – including children – can help prevent isolation.
They're ideal for seniors looking to reduce household costs and their carbon footprint. But be aware that co-housing communities often don't have on-site care may be a better fit for more independent seniors.
If living in a village style complex is for you, you may like to know Apia's Village Style Residence Building Insurance has been designed for people who own and live in their home within a village style complex. Your home and contents, including contents stored in a locked cage inside a building within the complex and not in the open air is covered for loss or damage caused by an insured event. Policy terms, limits and exclusions apply, of which you can learn more about in the Product Disclosure Statement.
Independent apartments
While villages can create a sense of community, you may find being close to friends and family more comfortable. But home maintenance – like cutting the grass – can become more difficult over time. If you're still independent, downsizing to an apartment can be a great way to stay in your local area while reducing the costs and effort needed to maintain a home. Plus, most apartments have greater security compared to freestanding homes. Something particularly convenient for retirees who travel regularly.
If you have downsized and now live in a multi-storey residential building managed by a corporate body, consider if Apia's Apartment Insurance may be right for you. It includes coverage for things like:
fittings that are not legally part of the apartment building, such as an air conditioner solely for your use
contents you've placed in a locked cage inside a building that is located within your apartment complex and not in the open air, and
loss or damage to your sporting, recreation or leisure goods and equipment when they are within your residential complex's boundaries, not in use and the loss or damage is caused by an insured event.
know that terms, limits and exclusions will be applicable to this policy. You can learn more about these in the Product Disclosure Statement.
Considering downsizing to an apartment? Learn more about the pros and cons. While you're at it, why not consider if Apia's Apartment Insurance may be right for you?
Assisted living
For those requiring a higher level of care, a village or independent apartment may not be suitable. Assisted living – such as a nursing home – can offer similar community benefits and companionship without compromising on care.
Nursing homes
Nursing homes can provide pensioners with ongoing care for everyday tasks, ensuring you, or a loved one, are safe and secure, and help maintain a better quality of life. They can also be government funded, which may be ideal for retirees who require ongoing care but can't afford to have this at home.
Collaborative group homes
Alternatively, collaborative group homes allow seniors needing care to create homes suited to their needs in a community of retirees. Residents often look out for each other and share services, like communal carers. This type of living maintains a home feel while reducing in-home care costs.
Apia's Assisted Living Insurance has been designed for residents of an assisted living facility who want to cover contents they own. It can cover contents you own and keep in your unit (at the assisted living facility) for domestic use and which are not permanently attached to your unit for accidental loss or damage caused by an incident. Contents include belongings, like clothing normally worn or carried by you, domestic furniture and mobility scooters not required to be registered.
It's worth noting contents items are covered up to $1,000 per item, pair, set or collection. If you have personal valuables worth more than $1,000, you can choose to add optional 'Personal Valuables Specified Items' cover to your policy for an additional premium, where agreed to by us.
By doing so, items you wear or carry with you, such as your hearing aid or mobile phone, will be insured for accidental loss or damage whether at home or if you're away anywhere in Australia or New Zealand. You'll just need to provide us with a description and replacement value for each item you'd like to include.
Terms, limits and exclusions apply to cover under your policy – make sure you read the relevant Product Disclosure Statement.
Explore Assisted Living Residence Insurance
Choosing the right insurance option for you
We know everyone's living situation is different. That's why we've highlighted a range of home insurance options for various alternative living options. But if you're in your home, you may wish to consider if Apia Home and Contents Insurance is right for you.
Home and contents insurance
Generally, home and contents insurance offers cover for homes that are not strata title. This could include cover for outbuildings – like a garage or shed, and the belongings you keep inside them – against loss or damage caused by events such as fire, theft and storms. Check with your insurer.
Apia offers two types of coverage: Home and Contents and Home and Contents Extra, so you can choose the policy that best suits your needs.
Explore Apia Home and Contents Insurance
Read more:
Not an Apia customer and want to find out more?
Subscribe to our FREE Apia Good Life quarterly newsletter for information on our latest offers, stories and inspiration to keep living life at its best.
---
Australian Pensioners Insurance Agency Pty Ltd (Apia) ABN 14 099 650 996 AR 239591 is an authorised representative of AAI Limited ABN 48 005 297 807 AFSL 230859 (AAI), the issuer of Home, Landlord, Car, Caravan, Motorhome, Boat, Travel & Compulsory Third Party Personal Injury (CTP) Insurance.
Please read the relevant Product Disclosure Statement before you make any decision regarding this product. The Target Market Determination is also available.
This advice has been prepared without taking into account your particular objectives, financial situation or needs, so you should consider whether it is appropriate for you before acting on it. The information in this article is intended to be of general nature only. Subject to any rights you may have under any law (including the Australian Consumer Law), we do not accept any legal responsibility for any loss or damage, including loss of business or profits or any other indirect loss, incurred as a result of reliance upon the information. Please make your own enquiries.