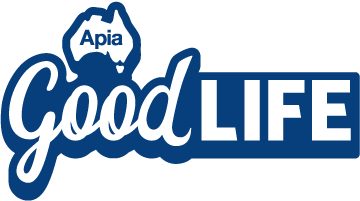 How to save money by cooking with seasonal vegetables
---
Savvy home chefs have always known that buying veggies in season means you're buying when supply is high and prices are low. But the benefits go beyond your bottom dollar: your food will not only be tastier, it will also be better for you by having a higher nutritional value. Here's how to make the most, pay the least, cut your waste and plan ahead to get more from your fresh produce.
Work out what vegetables are in season
In winter, expect to find winter greens like broccoli, brussels sprouts, kale, celery, leek, spinach and Asian greens in abundance. Through Autumn, vegetables like cauliflower typically reduce in price and double in size, while pumpkins, peas, onions and turnips come into season.
In spring, artichoke, asparagus, avocado, beans, carrots, pears, snow peas and sugar snaps all begin to come into season. Asparagus is a versatile favourite of ours for seasonal wow-factor when entertaining. Delicious say you can prepare asparagus 46 different ways!
In summer, expect to see eggplant, sweet corn, beetroot, squash on the shelves for a lower price. Come autumn, cool weather and winter veggies typically start to come into season, along with capsicums and cucumbers, eggplant, lettuce, and mushrooms.
Watch the weather before you buy
Pay attention to weather patterns in growing regions. Natural disasters, heatwaves, cold snaps, and drought or flood can all impact growers, and in turn, what's available and affordable each season.
Some greengrocers have a weekly online update and newsletter you can sign up to, which can keep you up to date on the best week to buy and eat certain crops, depending on growing conditions. Talk to your local seller about what's available, when the best time to buy is and which vegetables will last longer. For example, mandarins from Queensland might be sweeter, but the fruit sourced from Victoria lasts longer.
Shop around for good value on your vegetables
Shop around: if you're buying in season, your local grower's markets or fresh produce grocery might offer better prices (and quality) than bigger supermarket brands. Consider looking for any reduced price items marked to clear – especially if you're making soups, stews, jams or preserves – or consider what you can do with blemished or imperfect fruit and vegetables marked down to a reduced price.
Waste not, want not
When you shop in season, it's important to take stock of what you're using and what you're throwing away. According to statistics from Clean Up Australia, over 300 kilos of food is wasted per person each year, at a cost to Australian families of around $3800 annually. To combat this waste and save money, make a meal plan, shop with a list and only buy what you will use: don't overbuy because it's a bargain. Make sure you check what's in the fridge before you go to the shops so you know what you don't need.
Take it further: pickles, preserves and growing your own
Whether you've got a patch of land in the backyard or simply a sunny windowsill in an apartment, consider growing your own vegetables in season. In spring, tomatoes are easy to grow indoors, and once they fruit, have a delicious flavour. To make seasonal fruit and veg last longer, other great strategies include pickling, preserving and making jams.
Read more:
Not an Apia customer and want to find out more?
Subscribe to our FREE Apia Good Life quarterly newsletter for information on our latest offers, stories and inspiration to keep living life at its best.
---
Australian Pensioners Insurance Agency Pty Ltd (Apia) ABN 14 099 650 996 AR 239591 is an authorised representative of AAI Limited ABN 48 005 297 807 AFSL 230859 (AAI), the issuer of Home, Landlord, Car, Caravan, Motorhome, Boat, Travel & Compulsory Third Party Personal Injury (CTP) Insurance.
The information is intended to be of general nature only. We do not accept any legal responsibility for any loss incurred as a result of reliance upon it – please make your own enquiries.