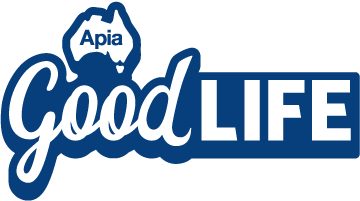 Five yearly medical checks to add to your radar
---
The old adage is true: An ounce of prevention is worth a pound of cure. It's easy to assume that if you're feeling fine, you're in good health. However, Healthdirect Australia, the government's national public health informations service, recommends a number of annual medical tests that screen for disease. These five medical checks can help you catch potential health problems early before they become a critical issue – which can save time, money, and potentially your life.
Eye test for macular degeneration
Don't assume it's normal to lose a little vision as you get older: Age-related Macular Degeneration (or AMD) is an increasingly common health concern for those over 50. It occurs when the cells in part of your retina, called the macula, age and show signs of damage. Non-invasive regular eye exams by an optometrist or ophthalmologist can detect changes in the retina or macula. If the specialist suspects you have AMD, they can then run more diagnostic tests, such as Fluorescein Angiography, where fluorescent dye is used to detect changes.
Skin cancer check
Skin cancers account for around four out of five cases of all newly diagnosed cancers in Australia. While there is no formal screening process, your local GP, skin cancer clinic or dermatologist can do a thorough skin cancer check and – if there is a concern – do a biopsy. The Cancer Council of Australia recommends you self-monitor any sun spots and moles regularly using the ABCDE method:
Look for asymmetry or a spreading border.
Look for any changes in colour, diameter or size.
Watch out for any evolving or changing spots.
Heart health check
Coronary heart disease, which affects the blood vessels leading to the heart, is the number one cause of death in Australia.
From the age of 45, a regular heart health check performed by your GP and available through Medicare is recommended to ensure your heart is in good shape. This check focuses on three key vitals:
Blood pressure.
Blood sugar.
Cholesterol.
Around a third of those who take a heart health check are referred to a specialist or their GP for further treatment and assessment.
Osteoporosis risk assessment
The older you get, the more you need to keep an eye on your bone health. Osteoporosis occurs when the growth of new bone tissue slows down, leading to weaker bone density. Primarily impacting those over the age of 50 and often only diagnosed once a bone fracture has occurred, osteoporosis can be diagnosed via an Osteoporosis Risk Assessment. This can be completed online through Healthy Bones Australia, with testing undertaken by your GP. This test considers your medical history, family medical history, and includes a bone mineral density test, which gives you a "T-score". The higher your T score, the healthier your bones, while anything less than -2.5 is considered an issue.
Dental check up
You only get one set of teeth, but it's easy to take them for granted, even if you've been seeing a dentist your whole life. As we age, our gums recede, making them prone to gum disease and periodontitis, a condition linked to other severe health issues. Oral cancer also increases significantly over the age of 45. Regular check-ups with the dentist to look at your teeth, gums and mouth is important, as are regular treatments such as a scale and clean, fillings or root canals.
How Health Insurance can help
If you take out an Apia Health Insurance policy with Extras cover, it may include coverage for preventative tests, which can help with things like bone density tests.
Whether this coverage type is optional or included, and what limits may apply, will depend on which level of Extras cover you choose.
Learn more about Health Insurance
Read more:
Not an Apia customer and want to find out more?
Subscribe to our FREE Apia Good Life quarterly newsletter for information on our latest offers, stories and inspiration to keep living life at its best.
---
Australian Pensioners Insurance Agency Pty Ltd (Apia) ABN 14 099 650 996 AR 239591 is an authorised representative of AAI Limited ABN 48 005 297 807 AFSL 230859 (AAI), the issuer of Home, Landlord, Car, Caravan, Motorhome, Boat, Travel & Compulsory Third Party Personal Injury (CTP) Insurance.
Apia Health Insurance is issued by nib health funds limited ABN 83 000 124 381 (nib), a registered private health insurer, and is marketed by Platform CoVentures Pty Ltd ABN 82 626 829 623 (PC), a Suncorp Group company. PC is an authorised agent of nib and receives commission from nib.
Please consider the Product Disclosure Statement before buying this insurance. The Target Market Determination is also available.
This advice has been prepared without taking into account your particular objectives, financial situations or needs, so you should consider whether it is appropriate for you before acting on it.
The information is intended to be of general nature only. Subject to any rights you may have under any law, we do not accept any legal responsibility for any loss or damage, including loss of business or profits or any other indirect loss, incurred as a result of reliance upon the information. Please make your own enquiries.