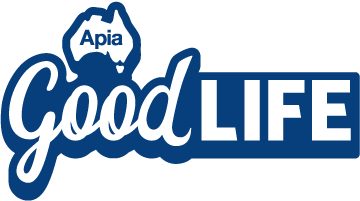 Tips for older drivers and maintaining your licence after age 75
---
Like a fine bottle of red, you only get better with age. But how do you maintain your driving independence as you get older? As with all things, it's important to stay informed.
Consider the changes that occur as a natural part of ageing and the effects they can have on your driving. Know the rules governing your drivers' licence once you reach a certain age, too.
What changes to health affect your driving?
As drivers age, their driving may be affected by changes in:
vision
hearing
movement and response times
medical conditions, and
medications.
Fortunately, there's a lot you can do to manage health and fitness as you grow older.
Stay safe on the road by maintaining your health
Here are some health tips to keep you driving as long as possible:
Be active
People of all ages should make physical activity an essential part of their day. You don't have to prep for a climb up Mt Everest; physical activity just needs to be regular.
No alcohol
Drinking alcohol dramatically increases your risk of being involved in a car crash, no matter your age. When combined with pre-existing medical conditions or reduced reaction time, it could spell disaster.
Sleep and medications
Many prescription medications cause drowsiness, so it's important to follow this up with your doctor if you're taking anything new. If you're feeling sleepy after medication, ask your doctor if there's a non-drowsy alternative, or whether you can take them at a more convenient time, such as just before bed.
Maintain muscle
Your muscles tend to shrink as you age (of course, there are some exceptions to the rule here!). In general, though, this means:
Your injuries may be worse if you're involved in a crash.
Some parts of your car may become more difficult to operate.
Reduced neck mobility can make looking left and right more difficult.
Sitting down for long periods can be more difficult because of reduced lower back cushioning.
Muscle may shrink, but that doesn't mean you can't get them back. You can still exercise your muscles well into old age with light weights and a tailored fitness program. Consult your local GP for advice.
Eyes and ears
You may find your vision and hearing become less effective as you age, making driving more difficult. For example, the effects of glare from sunlight or from headlights can be more distracting and hearing high tones like a car horn can be difficult. Luckily, there are treatments and procedures to help you with these issues. Consult a medical professional to assess your options.
Joint pain
Joint pain caused by conditions such as arthritis and rheumatism, may change the way you drive and can make your driving less safe. For example, you may avoid looking over your shoulder before leaving a parking spot or when changing lanes. Consult your doctor to speak about joint pain and exercises you can do to maintain your flexibility.
State laws and driving in your golden years
Driving age is governed by various state laws. Some state laws are quite stringent, but others like Victoria are more relaxed. Take this as a summary only and click the relevant link for more information on the rules governing your state.
NSW
Drivers 75 and over must take annual medical assessments to retain a licence. When you reach 85, in addition to the annual medical examination, you must pass a practical driving test every second year to keep your unrestricted driver's licence.
VIC
Drivers aren't required to pass a licence test when they reach a certain age, but the onus is on them to decide when to reduce or stop driving. If a driver develops a medical condition or disability that might affect their ability to drive safely, they may be required to undergo a medical review.
QLD
If a driver is aged 75 or over, they must carry a valid medical certificate when driving. A certificate is issued by a doctor and must be renewed every 13 months.
WA
When drivers turn 80, they must start taking an annual medical assessment before they can renew their driver's licence. Once they turn 85, they might be required to do a practical test, but only if recommended by a doctor.
SA
You'll receive a self-assessment form when you turn 75 and every year after that. You'll need to fill out the form to the best of your ability, although you can get help from your doctor if you like. If your doctor is uncertain about your driving capability, you must undergo a practical 30-minute driving test.
Tasmania
After drivers turn 65, their licence can only be renewed for five-year periods and they must report any medical condition that might affect their driving. In 2011, the Tasmanian State Government scrapped compulsory tests for motorists over the age of 85.
ACT
Drivers in the ACT aged 75 years or older must be examined annually by their GP.
NT
The Northern Territory Registrar of Motor Vehicles can request proof that drivers have the necessary driving skills and medical fitness to hold a driver's licence at any age.
Your health and driving on strong
Health problems can be difficult to notice when you're busy living day-to-day, which is why a little bit of help can go a long way. Regular check-ups with your doctor can help you identify any issues which might impact your driving once you reach age 75.
Even if you're fit and firing, stay prepared for incidents that might happen on the road by exploring your options with Apia Car Insurance today.
Get a Quote Online for Apia Car Insurance
Or call Apia on 13 50 50 now to talk about Car Insurance.
Not an Apia customer and want to live the good life?
Subscribe to our FREE Apia Good Life quarterly newsletter for information on our latest offers, stories and inspiration so you can keep living the good life.
Read more:
Not an Apia customer and want to find out more?
Subscribe to our FREE Apia Good Life quarterly newsletter for information on our latest offers, stories and inspiration to keep living life at its best.
---
Australian Pensioners Insurance Agency Pty Ltd (Apia) ABN 14 099 650 996 AR 239591 is an authorised representative of AAI Limited ABN 48 005 297 807 AFSL 230859 (AAI), the issuer of Home, Landlord, Car, Caravan, Motorhome, Boat, Travel, Compulsory Third Party Personal Injury (CTP) and Motor Accident Injuries (MAI) Insurance. You should read and consider the Product Disclosure Statement (and any related documents) on this website before making any decisions about general insurance. Any advice provided is general advice only and has been prepared without taking into account any person's particular objectives, financial situation or needs, so you should consider whether it is appropriate for you before acting on it.