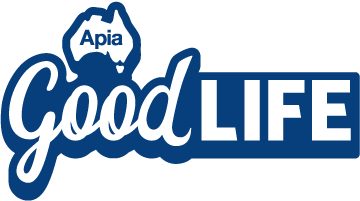 Talking about your funeral
---
What would your funeral look like? It's may be hard to imagine and may be a question that most of us don't really want to ask ourselves. But sometimes, it's important to have these tough conversations. Talking about your funeral may help normalise a harsh reality of life and make it a less uncomfortable topic. It can also get the ball rolling in terms of giving your loved ones some peace of mind that they will not be under undue financial stress when the time comes.
How much will my funeral cost?
This is a tough question to answer because it depends on person to person and can vary significantly based on the type of farewell you want. It's possible that you have extremely specific ideas of what you want to happen at your funeral – right down to the flower decorations. You might also have a preference regarding whether you want to be cremated or buried. There are many types of funeral trends prevalent in Australia and it depends on what suits your requirements. All these decisions will influence the cost of your funeral.
The average funeral in Australia can cost from $4,000 up to $15,000. This is a price range that varies significantly. Even on the lower end of this scale, it's may still be a significant amount for many Australian families to have readily at hand. According to Canstar (2020), the average Australian household is only able to save $854 per month. Having funeral insurance cover in place may help to cover funeral-related expenses or ongoing financial commitments when your loved ones need it most.
The costs of many things that go into preparing for a funeral can quickly add up without realising. And before you know it, they can get out of hand. According to Finder (2021), the starting costs of a funeral may include:
Funeral director: $3,000
Transportation costs: $700
Coffin or casket: can be up to thousands of dollars
Clergy fees: $300
Burial site costs: variable
Ongoing maintenance fees: variable
Cremation: $600-$1,200
Miscellaneous costs such as flowers, programs, newspaper notices, death certificates etc.
Where does funeral insurance come in?
Funerals can be emotionally overwhelming. And it's best to prepare for them so that you can help minimise any financial strain wherever you can for your loved ones left behind. Having funeral insurance may go a long way to preparing them financially and easing any stress.
Apia Funeral Insurance can give your loved ones up to $15,000 to cover funeral costs as a lump sum payment within 24 hours of an approved claim. This means your family may get the benefit amount quickly in a time of need so they can focus on planning your funeral without as much financial stress. You could also get an additional 10% Bonus Cover after 5 years1.
Not an Apia customer and want to find out more?
Subscribe to our FREE Apia Good Life quarterly newsletter for information on our latest offers, stories and inspiration to keep living life at its best.
---
1 Bonus 10% more cover is calculated on the fifth anniversary from the Cover Commencement Date. Each adult life insured will have an extra 10% of the average Funeral Insurance Cover amount held during the previous five years added to their Funeral Insurance benefit. Terms and Conditions apply. Refer to the Product Disclosure Statement for more information.
Apia Funeral Insurance is issued by TAL Life Limited ABN 70 050 109 450 AFSL 237848 (TAL Life) which is part of the TAL Dai-ichi Life Australia Pty Limited ABN 97 150 070 483 group of companies (TAL). TAL is not part of the Suncorp Group. TAL companies use the Apia brand under licence from the Suncorp Group. The different entities of TAL and the Suncorp Group of companies are not responsible for, or liable in respect of, products and services provided by the other. Any advice on this page in connection with the Life products is general in nature and is provided by Platform Ventures Pty Ltd ABN 35 626 745 177 AFS Representative Number 001266101 (PV). PV is part of the Suncorp Group and an authorised representative of TAL Direct Pty Limited ABN 39 084 666 017 AFSL 243260 (TAL Direct). General advice does not take into account your individual needs, objectives or financial situation. Before you decide to buy or to continue to hold a Life Product you must read the relevant Product Disclosure Statement. The Target Market Determination (TMD) for the product is also available.