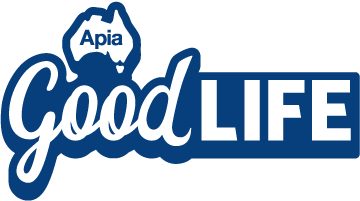 Debunking funeral insurance myths
---
When it comes to funeral insurance, there are plenty of myths floating around. Throw in the general uneasiness around funerals as a topic of discussion and it becomes extremely difficult to separate fact from fiction.
In this article, we look at some of the most common myths around funeral insurance and debunk these to let you know what's true and what's not when it comes to funeral insurance. .
Myth: funerals are cheap
This is perhaps the most persistent myth that's stuck around for a long time. But a closer look at how much funerals can cost help tell the real story. According to MoneySmart, funerals in Australia can cost, on average, between $4,000 and $15,000. It's a lot of money for your family to have readily available at short notice and may lead to financial stress. Having funeral insurance in place may help cover these expenses to ease the financial pressure when you are not around.
Myth: you need to wait and plan your funeral before taking funeral insurance
Many people believe that you need to wait and fully plan out your funeral first before taking out funeral insurance. But this is yet another myth. With Apia Funeral Insurance, you can alter your cover even after you've taken out cover at any stage. It's important to take the first step and start having discussions with your loved ones about what your funeral would look like. And incidentally, taking the first step of considering funeral insurance can itself become a catalyst to start having these conversations.
Myth: you can only use your funeral insurance payout for funeral costs
If your claim is approved, once your loved ones receive the lump sum payment, it's up to them how they want to spend the money. There is no stipulation that the payout must be spent only on funeral costs. Yes, that could be one of the expenses, but your loved ones are free to use the money as they see fit and pay whatever bills they need to in their time of need.
Myth: taking out funeral insurance is a time-consuming and complicated process
With Apia Funeral Insurance, it is easy to take out cover and the claims process is simple as well. If you're between 45 and 80 years old, you should be able to take out cover. You get a fast payout, within 24 hours, once your claim is approved. You can get a quick quote online or over the phone in minutes.
Make a considered decision based on facts and your circumstances
There are plenty of myths surrounding funeral insurance. But a quick fact-check shows how far from the truth they really are. If you're unsure whether to take out funeral insurance, remember to do your research by checking the Product Disclosure Statement to decide what is right for you. The right cover may help your loved ones from financial stress at an already very stressful and emotional time.
Get an Apia Funeral Insurance quote online within minutes or call us on 13 50 50
Not an Apia customer and want to find out more?
Subscribe to our FREE Apia Good Life quarterly newsletter for information on our latest offers, stories and inspiration to keep living life at its best.
---
Apia Funeral Insurance is issued by TAL Life Limited ABN 70 050 109 450 AFSL 237848 (TAL Life) which is part of the TAL Dai-ichi Life Australia Pty Limited ABN 97 150 070 483 group of companies (TAL). TAL is not part of the Suncorp Group. TAL companies use the Apia brand under licence from the Suncorp Group. The different entities of TAL and the Suncorp Group of companies are not responsible for, or liable in respect of, products and services provided by the other. Any advice on this page in connection with the Life products is general in nature and is provided by Platform Ventures Pty Ltd ABN 35 626 745 177 AFS Representative Number 001266101 (PV). PV is part of the Suncorp Group and an authorised representative of TAL Direct Pty Limited ABN 39 084 666 017 AFSL 243260 (TAL Direct). General advice does not take into account your individual needs, objectives or financial situation. Before you decide to buy or to continue to hold a Life Product you must read the relevant Product Disclosure Statement. The Target Market Determination (TMD) for the product is also available.