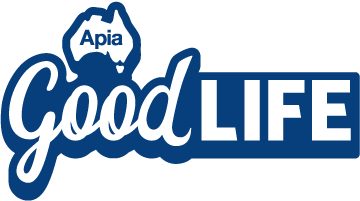 Comparing funeral insurance
---
Funeral insurance provides a lump sum payment to your loved ones to cover funeral costs when you pass away. But with so many options out there in the market, how do you pick what's the right one for you? We have come up with this handy guide that can help you make your decision.
Factors influencing funeral insurance cover
There are several things you should be looking out for when browsing for the right funeral cover. Here are some questions to ask yourself as you research the different options available.
1. Am I eligible for funeral insurance?
Different funeral insurance providers will have different minimum eligibility requirements that you will need to fulfil in order to qualify for the policy. It's a good idea to look at the Product Disclosure Statement and check if you're eligible to hold the policy. With Apia Funeral Insurance, the minimum requirements are: people aged between 45 and 80 are eligible to apply, as long as you are an Australian citizen, an Australian permanent resident or a New Zealand citizen.
2. Is the level of cover suitable for my needs?
MoneySmart estimates that the average funeral in Australia costs between $4,000 and $15,000. You may want to consider what kind of a funeral you want, for example a cremation. You may want to also add up other costs associated with a funeral such as organising transport, venue hire and burial plots to estimate how much your funeral might cost.
3. Are the premiums suitable for my budget?
A premium is the amount you're required to pay to hold your insurance. The way they are calculated and need to be paid may vary from provider to provider. You may want to consider whether the premiums are an affordable expense for you based on your life stage and compare that against the level of cover you want. Check to see how your premiums are calculated. With Apia Funeral Insurance, premiums are calculated based on your age, at the time of taking out cover, the amount of cover and any applicable discounts. Also, cover starts from just $2.95 a week per life insured, which is less than the price of your daily morning coffee.
4. Does the funeral insurance offer any extras?
Some funeral insurance providers may offer optional add-ons or extras such as accidental death cover. Other benefits might include things such as discounts when you add more people to your existing policy or getting bonus cover after a certain number of years. Apia Funeral Insurance provides the optional add-on of Accidental Death Cover, which is designed to help you and your family with the unexpected costs of an accidental death. You can choose a cover amount between $1,000 and $50,000 – which will be paid to your loved ones on top of your funeral cover benefit.
5. How easy is the funeral insurance claims process?
Check to see how quickly a claim can be lodged and how they will be processed by the provider. This will indicate how fast your beneficiaries will receive the benefit amount. Receiving a fast payout could be important for your family and loved ones at a time where they may be busy grieving and want to heal and not want to focus on the stress of financial matters. With Apia Funeral Insurance once claim is approved, your payment will be made within 24 hours and we have dedicated specialists in our team ready to guide your loved ones through the claims process.
Checklist
Am I eligible for funeral insurance?
Is the level of cover suitable for my needs?
Are the premiums suitable for my lifestyle?
Are there any extras?
How easy is the claims process?
Get an Apia Funeral Insurance quote online within minutes or call us on 13 50 50
Read more:
Not an Apia customer and want to find out more?
Subscribe to our FREE Apia Good Life quarterly newsletter for information on our latest offers, stories and inspiration to keep living life at its best.
---
Apia Funeral Insurance is issued by TAL Life Limited ABN 70 050 109 450 AFSL 237848 (TAL Life) which is part of the TAL Dai-ichi Life Australia Pty Limited ABN 97 150 070 483 group of companies (TAL). TAL is not part of the Suncorp Group. TAL companies use the Apia brand under licence from the Suncorp Group. The different entities of TAL and the Suncorp Group of companies are not responsible for, or liable in respect of, products and services provided by the other. Any advice on this page in connection with the Life products is general in nature and is provided by Platform Ventures Pty Ltd ABN 35 626 745 177 AFS Representative Number 001266101 (PV). PV is part of the Suncorp Group and an authorised representative of TAL Direct Pty Limited ABN 39 084 666 017 AFSL 243260 (TAL Direct). General advice does not take into account your individual needs, objectives or financial situation. Before you decide to buy or to continue to hold a Life Product you must read the relevant Product Disclosure Statement. The Target Market Determination (TMD) for the product is also available.