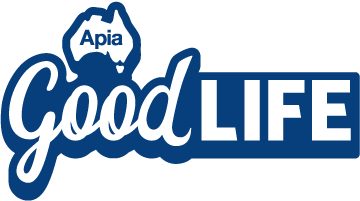 Funeral Insurance vs Life Insurance
---
Funeral insurance and life insurance policies both offer you a way of providing a financial safety net for your loved ones if you pass away – but they have some key differences. Getting to know those differences can help you identify which cover might be best for you and your family.
What is funeral insurance?
It could help cover the costs associated with a funeral. Apia Funeral Insurance is available to Australian citizens, permanent residents and New Zealand citizens living in Australia aged between 45 and 80.
With Apia Funeral Insurance, you'll pay a regular premium for a fixed cover amount between $3,000 and $15,000. You can increase this amount to $25,000 once your policy is in place, subject to terms and conditions as outlined in the PDS. Your premium is calculated based on a range of factors, including the age you are when you take out your cover, and it won't go up as you get older.
When you pass away, and a claim is made, your loved ones will receive a lump sum payment that can be put towards things like:
funeral cars
grave, clergy and chapel fees, or
settling your affairs.
What is life insurance?
Life insurance can help provide financial support for your loved ones if you pass away or become terminally ill. Like funeral insurance, you'll pay a regular premium and — if a claim is made — your chosen beneficiary/ies will receive a lump sum payment. It can cover things like living expenses and mortgage or other debt repayments.
Your eligibility for life insurance cover is usually based on factors including, but not limited to, your age and medical history.
Differences between funeral insurance and life insurance
Here are some key differences between Apia's Funeral Insurance and life insurance policies offered by other providers. Be aware, these details may vary and it's important to do your own research.
For the most up-to-date information about Funeral Insurance, be sure to read the Product Disclosure Statement (PDS). You can also get in touch with Apia Funeral Insurance specialists on 1300 340 655.
Read more:
Not an Apia customer and want to find out more?
Subscribe to our FREE Apia Good Life quarterly newsletter for information on our latest offers, stories and inspiration to keep living life at its best.
---
Apia Funeral Insurance is issued by TAL Life Limited ABN 70 050 109 450 AFSL 237848 (TAL Life) which is part of the TAL Dai-ichi Life Australia Pty Limited ABN 97 150 070 483 group of companies (TAL). TAL is not part of the Suncorp Group. TAL companies use the Apia brand under licence from the Suncorp Group. The different entities of TAL and the Suncorp Group of companies are not responsible for, or liable in respect of, products and services provided by the other.
Any advice on this page in connection with the Life products is general in nature and is provided by Platform Ventures Pty Ltd ABN 35 626 745 177 AFS Representative Number 001266101 (PV). PV is part of the Suncorp Group and an authorised representative of TAL Direct Pty Limited ABN 39 084 666 017 AFSL 243260 (TAL Direct). General advice does not take into account your individual needs, objectives or financial situation. Before you decide to buy or to continue to hold a Life Product you must read the relevant Product Disclosure Statement. The Target Market Determination (TMD) is also available.