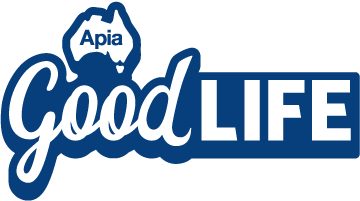 Funeral trends that are on the rise in Australia
---
Australians are shunning tradition at all stages of life, including the very end of it. A recent study shows that 61% of Aussies see funerals as an occasion to honour the departed and celebrate life — and many modern funeral trends reflect that.
Cremation over traditional burials
Two in three Aussies favour cremation over traditional burials when planning their own funerals.
Cremations are generally more cost-effective and eco-friendly than standard burials — they take up less space, and don't require the usual embalming chemicals.
Green burials
Minimalist and eco-conscious green burials are sometimes said to be 'burials of the future'. Bodies are wrapped in cloth or placed in biodegradable coffins made from pine or cardboard. They are then laid to rest in a green space with minimal grave markings to allow plants to grow undisturbed.
This practise appeals to many because it helps the deceased 'return to the earth'.
Memorial trees
Trees are increasingly replacing headstones as grave markers in Australia. Not only do they benefit the environment, they also remind us that 'life goes on'.
GPS-enabled headstones
It seems like we can find GPS tracking for anything nowadays, headstones included. Sydney's Rookwood cemetery now allows the public to locate specific graves with their smartphones. Not only is this great for people who hate getting lost in cemeteries, it's also a useful tool for people overseas studying their genealogy.
Overall, funerals seem to be evolving into less formal, more personalised ceremonies — and that trend doesn't seem to be budging.
Apia Funeral Insurance allows you to say your farewells in a way that feels right for you. Our individualised funeral plans — starting from as low as $2.95 a week — give you the flexibility to tailor a policy to fit your needs and budget. You'll get to choose what level of cover you want, from $3,000 up to $15,000.
Because we understand how stressful and costly it can be to arrange even the simplest of funerals, we'll provide payouts within 24 hours, so your loved ones have one less thing to worry about.
Read more:
Not an Apia customer and want to find out more?
Subscribe to our FREE Apia Good Life quarterly newsletter for information on our latest offers, stories and inspiration to keep living life at its best.
---
Apia Funeral Insurance is issued by TAL Life Limited ABN 70 050 109 450 AFSL 237848 (TAL Life) which is part of the TAL Dai-ichi Life Australia Pty Limited ABN 97 150 070 483 group of companies (TAL). TAL is not part of the Suncorp Group. TAL companies use the Apia brand under licence from the Suncorp Group. The different entities of TAL and the Suncorp Group of companies are not responsible for, or liable in respect of, products and services provided by the other.
Any advice on this page in connection with the Life products is general in nature and is provided by Platform Ventures Pty Ltd ABN 35 626 745 177 AFS Representative Number 001266101 (PV). PV is part of the Suncorp Group and an authorised representative of TAL Direct Pty Limited ABN 39 084 666 017 AFSL 243260 (TAL Direct). General advice does not take into account your individual needs, objectives or financial situation. Before you decide to buy or to continue to hold a Life Product you must read the relevant Product Disclosure Statement. The Target Market Determination (TMD) is also available.