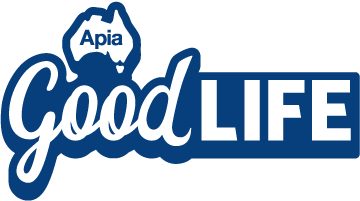 Protect both heart and home this storm season
---
Your home is your sanctuary. It's where you spend time with your loved ones, and is filled with sentimental items like photo albums and trinkets – as well as a lifetime of memories. It's those that make your house a home
So when dangerous weather strikes, you want to do everything you can to protect your sanctuary, and Apia wants to help you do exactly that with downloadable Storm Season checklists. Each checklist provides you with actionable tips that, if done regularly, will significantly help improve the safety and security of your home.
Storm checklist
For example, you should regularly trim all overgrown tree branches, especially around glass windows and doors. For your safety, do not attempt to trim near power lines. It's also important to check your roof for signs of damage once every 12 months, to keep water out and help your family weather the storm.
Download the checklist for more information on how to prepare for storms.
Flood checklist
If you have experienced flooding, or even witnessed it on the news, it can be difficult to see how anything could prepare your property for flood-level rainfall. However, there are steps you can take ahead of the flood warning to help your home and family manage. For example, you should secure any loose objects around your home that could float or cause damage. Also identify which furniture you could lift above flood levels, and have an evacuation emergency kit ready to go. This should include:
a portable radio
any medication, and
copies of important documents like passports and driver's licenses.
Download the checklist for more information on how to prepare for floods.
Cyclone checklist
With the right preparation, you can help keep your house, and the memories inside, safe. An important step is to clear your property of loose material that could blow about and potentially cause injury, such as outdoor play equipment or gardening tools.
To further prepare your home, fit your windows with shutters or metal screens. When in doubt, ask for help from the experts – arrange a professional builder to check your building and identify how you can increase its structural security.
Download the checklist for more information on how to prepare for cyclones.
Bushfires checklist
When was the last time you cleaned your gutters? If the answer is more than a month ago, then this is a reminder to check them again! Even simple things like overflowing gutters can become a serious issue in a bushfire. Other ways to prepare your home are:
keep your lawn short
fit quality metal leaf guards, and
store all flammable materials away from the house.
Regular maintenance of your house will significantly improve your chances in bushfire emergencies.
Download the checklist for more information on how to prepare for bushfires.
Fire safety checklist
Day-to-day fire safety checks are often low on the priority list, but can seriously improve the overall safety of your home. Ask yourself: does everyone in your house know where the fire extinguisher is and how to use it? Also regularly check that every window and door can be opened quickly, and an adequate number of smoke alarms are installed. Don't forget to replace the battery in each smoke alarm at least once a year.
Download the checklist for more information on how to prepare for house fires.
Is your home covered in case of damage?
Even if you take all the precautions you can, there's no way to fully avoid incidents that can cause loss or damage to your home. So it's good to know you'll have help with repair and replacement costs if the unexpected occurs. That's where Apia Home Insurance can help.
Not an Apia customer and want to find out more?
Subscribe to our FREE Apia Good Life quarterly newsletter for information on our latest offers, stories and inspiration to keep living life at its best.
---
Australian Pensioners Insurance Agency Pty Limited ABN 14 099 650 996 is an authorised representative of AAI Limited ABN 48 005 297 807, the product issuer. Read the Product Disclosure Statement before buying this insurance. The Target Market Determination is also available. This advice has been prepared without taking into account your particular objectives, financial situations or needs, so you should consider whether it is appropriate for you before acting on it.