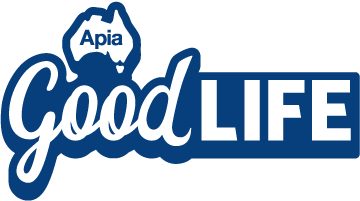 5 things that can lead to reduced or declined claims, and even void your home and contents insurance
---
If life throws a curveball at you, the last thing you want to hear is that your insurance won't cover the loss or damage. So, it can be helpful to brush up on common things that may lead to reduced or declined claims, or void your home and contents insurance. They include:
not taking steps to prevent theft, loss, damage or legal liability, for example, not ensuring there are working smoke detectors in your home or unit
not maintaining door locks and window locks in good working condition and keeping alarms working and connected
failing to keep your home structurally sound, watertight, secure and well maintained, for example, not removing mould, not fixing any holes in your floors, walls, ceilings, not fixing loose, missing or rusted steps, gutters, or flooring
not fixing any inherent defect, faulty design, structural fault or poor workmanship as soon as possible after you identify it or are told about it, and
failing to provide honest and complete information for any claim, statement or document you supply.
As you can see, common sense is a priority when it comes to insurance. You're likely doing the right things already, such as locking the door when you leave your house.
Explore Home & Contents Insurance with Apia
Common mistakes that can lead to reduced or declined insurance claims
Not maintaining your home
If you ever make a Home Insurance claim, the type of claim will determine what assessors look for. For example, leaving broken roof tiles might affect a claim for water damage caused by a storm.
Failing to maintain a property is one of the main reasons claims for storm or flood damage are reduced or declined. This is why it's a good idea to keep gutters clean and your roof watertight.
Doing other things to help protect your property, like trimming overhanging branches and checking smoke alarms, will help too.
Getting complacent when it comes to security
Accidentally leaving your front door unlocked once is different to consistently leaving it unlocked or failing to replace a broken lock. In the latter case, it's unlikely you'll have a valid claim in the event of theft.
Minimal evidence of assets
Another common insurance mistake is inadequate evidence of contents. Claims assessors need to see evidence of ownership. Things you can use to help prove ownership include:
proof of purchase e.g. a sales receipt
a closeup photograph
a manufacturer's box
a certificate of authenticity
an original operating manual
a valuation, and/or
a full description.
There are minimum proof requirements for some items, which you can find in the Product Disclosure Statement (PDS).
Doing some housekeeping on your Home Insurance policy
Boil the kettle and take a moment to ensure:
your policy details are up to date,
you've considered optional covers where necessary, and
your sums insured are accurate.
This will help bolster your chances of getting the coverage you deserve. It will also help you assess whether or not you'll receive enough following an incident to cover the costs of loss or damage
Not an Apia customer and want to find out more?
Subscribe to our FREE Apia Good Life quarterly newsletter for information on our latest offers, stories and inspiration to keep living life at its best.
---
Australian Pensioners Insurance Agency Pty Limited ABN 14 099 650 996 is an authorised representative of AAI Limited ABN 48 005 297 807, the product issuer. Read the Product Disclosure Statement before buying this insurance. The TMD is also available. This advice has been prepared without taking into account your particular objectives, financial situations or needs, so you should consider whether it is appropriate for you before acting on it.