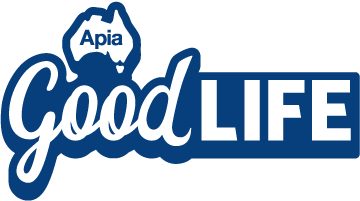 Emergency Home Assist: Common claims and what does it cover?
---
Homeowners can't always prevent emergency situations. But Apia can be your Johnny-on-the-spot when you need assistance for unwelcome surprises at home. Consider optional Home Assist cover with your home insurance policy.
What does Home Assist cover?
Home Assist is designed to help you get things back up and running as quickly as possible in the event of a home emergency with 3 emergency call-outs during the policy period.* You'll be able to get assistance from a skilled plumber, electrician, locksmith or carpenter if necessary.
What are some examples of common claims?
Blocked toilets, pipes or drains – think nasty overflows.
Burst pipes, which can cause substantial water loss or damage.
Internal leaks, such as those in your walls or ceiling and only if a tradesperson does not have to cut through plaster/walls or other building items – a tradesperson can attend to turn off the water though. Also, if the leak was caused by a storm then you will need to make a separate claim under your home insurance.
Broken taps – but not dripping taps
Broken or damaged hot water system. It can be leaky, or you may have a gas or electricity issue.
Gas leak. A damaged gas pipe might be leaking inside your home.
Power fault. Dreaded blackouts at home with the exception of area-wide blackouts.
Heating or cooling system faults, including a gas or electrical issue or faulty components like the pilot light.
Broken or jammed doors, for those times when the safety or security of your home is jeopardised (excludes glass replacement).
Being locked out – say, if you take the grandkids for a walk down the park but forget your keys. Whoops!
For any of these home emergencies, call 13 50 50, 24 hours a day, 7 days a week.
What trades can you get access to in the event of a home emergency?
We provide access to:
Plumbers,
Electricians,
Locksmiths, and
Carpenters.
Get 24/7 assistance from any of the tradespersons listed above in the event of a home emergency (some limitations apply when it comes to geography).
What happens after you make a claim for emergency Home Assist?
A support team will talk to you directly to assess your emergency over the phone and can arrange for assistance to be provided as quickly as possible.
From this point, if an attending tradesperson is unable to help on the spot, you will be informed of other options for completing the repairs.
What you can't make a claim for when it comes to home emergencies
There's a long list of things that don't qualify as a home emergency or the need for a call-out from a tradesperson. We won't list them all, but here are a few examples:
The provision or replacement of:

Windows, doors, glass, tiles, carpets, fly screens and any other fittings, fixtures or ornamentation.
Fixed plumbing apparatuses such as baths, sinks, taps* or cisterns.
Roofing materials, roof gutters, curbing or drainpipes.
Wear and tear in galvanised pipes, gas cylinders or water tanks, power generators or motorised units.
Parts or accessories that have been inappropriately or incorrectly fitted.

The provision of parts or materials with a total value greater than $50 (excluding GST).
Follow-up work performed after an emergency call-out.
Incidents involving swimming pools or garden appliances.
Disruption to essential services owing to disconnection by a relevant authority.
*except where the attending Tradesperson can supply the parts or materials on the spot and the total value of all parts and materials supplied is less than $50 (excluding GST).
If you're not sure and you have a Home insurance policy with Apia then call 13 50 50, 24 hours a day, 7 days a week or read the Apia Home Assist Terms and Conditions.
What can you get with Apia's Home Assist coverage?
No excess payable.

3 emergency callouts during your policy period.
Repair materials covered up to $50 (excluding GST).
Up to 2 hours emergency assistance per call-out.
Trusted list of tradespersons.6
These benefits can let you get on with living the good life and making the most of activities at home.

Got a home emergency right now?
NOTE: This is only for Apia Home Insurance customers who've added Home Assist as an optional cover – for 24 hours or more.
For home emergencies call 13 50 50, 24 hours a day, 7 days a week. A member of the support team will do a speedy assessment of your emergency over the phone. An arrangement for assistance can then be provided as quick as possible.
If an attending tradesperson is unable to complete required repairs within an emergency call-out period, you will be informed of your options for completing any repairs.
Either way, Apia Home Assist can help you take back some control of those unwanted home emergencies.
Get a Quote Online for Apia Home Assist
Read more:
Not an Apia customer and want to find out more?
Subscribe to our FREE Apia Good Life quarterly newsletter for information on our latest offers, stories and inspiration to keep living life at its best.
---
*Some geographical limitations apply to availability of cover.
You must hold an Apia Home Insurance policy to be eligible for Apia Home Assist (some geographical limitations apply to availability of cover). Apia Home Assist is only available to you 24 hours after adding the option to a new or existing policy. Terms and Conditions apply.
Australian Pensioners Insurance Agency Pty Limited ABN 14 099 650 996 is an authorised representative of AAI Limited ABN 48 005 297 807, the product issuer. Read the Product Disclosure Statement and TMD before buying this insurance. This advice has been prepared without taking into account your particular objectives, financial situations or needs, so you should consider whether it is appropriate for you before acting on it.