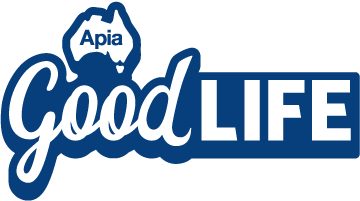 How to avoid underinsurance
---
Whether you've just bought a new home, or you've lived in the same one for years — it's important to know you have enough insurance cover.
You may find yourself underinsured for many reasons. Maybe you've recently renovated your kitchen or upgraded your home theatre setup — changes which would increase the value of your home and contents beyond what may be covered by your current policy. This could cause financial challenges if you had to make a claim.
However, by reviewing your sum insured regularly, you can make sure you have the level of coverage that suits your lifestyle.
What is underinsurance?
When the sum insured on your insurance policy — that is, the maximum amount you'll be paid out if you ever need to make a claim — doesn't cover the value of the things that you're insuring, you're underinsured. In fact, according to the Insurance Council of Australia, if your policy covers less than 90% of your rebuilding costs, you're likely to be underinsured.1
Can it impact a claim?
Unfortunately, yes. If your cover doesn't accurately reflect the value of your home and belongings, you'll need to pay for the additional cost to repair or replace them.
How to review your sum insured
Your sum insured should reflect what it would cost to repair or replace your things if they're damaged or stolen. That's why it's important to review it regularly. If you've recently renovated your home or purchased big-ticket items like appliances, electronics or jewellery, update your policy so they're covered. For more info, see our guide to estimating your sum insured.
Consider a professional property valuation
The cost to rebuild your home might be different from its value. By getting advice from a builder or a professional, you'll be better informed. They'll also factor in other expenses such as building permits, architect, builder or surveyor fees, and the cost of removing debris.
Factor in changes to building regulations
They can change and impact the cost of rebuilding.
Add items to your insurance policy when you purchase them
You may find it useful to create a home inventory. It's designed to list all the items you've included on your policy, along with the documentation — such as receipts — needed to support any claims.
Think about how your home is used
If you've recently started operating a business from home, this could affect your insurance. So, you'll need to contact us if you decide to do so. Apia Home and Contents Insurance, for example, will not provide cover for certain types of business activities. However, we will cover home office equipment if you work from home.
Check your cover
The best way to understand the ins and outs of your policy is to read your Product Disclosure Statement (PDS). It defines what is and isn't covered, and the circumstances where a claim could be paid out.
More about over 50s Home Insurance
Read more:
Not an Apia customer and want to find out more?
Subscribe to our FREE Apia Good Life quarterly newsletter for information on our latest offers, stories and inspiration to keep living life at its best.
---
1 https://understandinsurance.com.au/do-you-have-enough-insurance
Australian Pensioners Insurance Agency Pty Ltd (Apia) ABN 14 099 650 996 AR 239591 is an authorised representative of AAI Limited ABN 48 005 297 807 AFSL 230859 (AAI), the issuer of Home, Landlord, Car, Caravan, Motorhome, Boat, Travel & Compulsory Third Party Personal Injury (CTP) Insurance.
Please read the relevant Product Disclosure Statement before you make any decision regarding this product. The Target Market Determination is also available.
Any advice has been prepared without taking into account your particular objectives, financial situation or needs, so you should consider whether it is appropriate for you before acting on it.