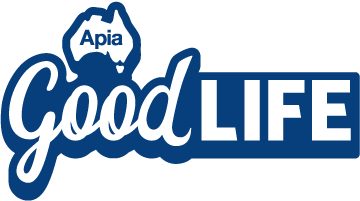 Bringing back the fun: Why a good time is so good for you
---
Did you know that laughing boosts the immune system, and relieves physical tension and stress? That's why now's the time to introduce a little more fun into your life.
The results are in: Having fun is seriously good for us.
Research consistently shows that laughter has incredible benefits for human beings.
When we laugh with others, we release endorphins — the body chemicals that make us feel good — along with serotonin, the main chemical in our brain that is targeted by anti-depressants. Laughter also boosts brain connectivity and has an anti-inflammatory effect, which helps to protect our blood vessels and heart muscles from the effects of cardiovascular disease. It can help your love life, too! Research shows that couples who laugh a lot together have better quality relationships.
So, isn't it time you brought a little lightheartedness back to your life? Here are a few suggestions.
Laugh out loud
Laughter clubs are no joke. In fact, there's even a Laughter Online University (LOU). LOU defines these global clubs as "informal groups … who get together to laugh as a form of exercise. They are fully independent, not-for-profit, non-political, non-religious and non-competitive community-based associations." In Australia, you're most likely to find 'laughter yoga' groups, which combine laughing with breathing exercises for maximum physical and mental health benefits. Search 'laughter yoga' online to find a club close to you, and get giggling for good health.
Be a kid for a day
Ever want to see what real enjoyment is? Then watch a group of kids playing. They're fully absorbed, fully present, totally uninhibited and having a whole heap of fun. So why not bring out your own inner child for a day? The Tiny Buddha, who has almost a million followers on Instagram, suggests these activities:
Get out of your comfort zone (she suggests wearing hot-pink shorts).
Smile a lot more often. Research shows that kids smile about 400 times a day compared to adults, who manage a lesser 20.
Climb things, or hop on a swing at your local park.
Hand-out high-fives.
Get yourself dirty (building sandcastles, anyone?).
Form a (fun) club
Don't wait for the fun to come to you — create your own! Laughing helps you connect with others, so why not gather a group of friends and indulge in something that makes you all feel good? Ask your female friends to join a walking group with you. And insist that you wear something outlandish to up the feel-good factor! Start a weekly games night with a bunch of mates, and play silly games like charades, blind man's bluff, Pictionary and truth or dare. Once a month, get together and visit your closest amusement park, and spend a day like teenagers. Organise a regular movie night, and screen comic classics – think Charlie Chaplin, The Keystone Cops, Laurel and Hardy, and Buster Keaton.
Dance, dance, dance
In a recent article, The New York Times suggested that "dancing was the kale of exercise". For older folk, social dancing (ie, dancing with a partner) has myriad benefits. It increases the size of the hippocampus — the area of the brain associated with memory, learning and equilibrium — and improves balance. And, because it integrates several different brain functions at once, your neural connectivity is boosted, too.
In a 2003 study, a team from the Montefiore Einstein Centre for the Ageing Brain in New York looked at 11 physical activities undertaken by older Americans. Only social dancing was associated with less risk of dementia, because it not only involves sustained mental activity (learning new steps) but also co-ordination (with both your partner and the music).
Where to next
Once you've injected a little more fun into your life, you might be wondering how to keep the good times rolling. Luckily, Apia has partnered with Five Good Friends to address challenges facing older Australians, providing information, education and choice that will empower people to stay in their own homes longer and live life to the fullest.
Read more:
Not an Apia customer and want to find out more?
Subscribe to our FREE Apia Good Life quarterly newsletter for information on our latest offers, stories and inspiration to keep living life at its best.
---
Australian Pensioners Insurance Agency Pty Ltd (Apia) ABN 14 099 650 996 AR 239591 is an authorised representative of AAI Limited ABN 48 005 297 807 AFSL 230859 (AAI), the issuer of Home, Landlord, Car, Caravan, Motorhome, Boat, Travel & Compulsory Third Party Personal Injury (CTP) Insurance.
Limits, exclusions and conditions apply. Read the Product Disclosure Statement before buying this insurance. Go to apia.com.au for a copy. The Target Market Determination is also available. This advice has been prepared without taking into account your particular objectives, financial situations or needs, so you should consider whether it is appropriate for you before acting on it.
The information is intended to be of general nature only. Subject to any rights you may have under any law, we do not accept any legal responsibility for any loss or damage, including loss of business or profits or any other indirect loss, incurred as a result of reliance upon the information. Please make your own enquiries.