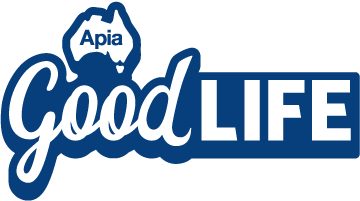 How to recognise if you have carers' burnout
---
Caring for someone can be physically and mentally demanding. Caring for yourself, and avoiding burnout, is essential.
Carers spend an average of 35 hours a week in their role, according to a 2020 report commissioned by Carers Australia. So, while looking after a loved one can be rewarding, carers' burnout is very real.
"Carers help the person they're caring for with a range of activities and also provide emotional support, often on a 24-hour basis," says Elena Katrakis, CEO of Carers NSW.
"Many of them balance this role with other responsibilities such as parenting and paid work, often without regular breaks or adequate support from others. So, while carers want to provide care for their family member, it can be emotionally and physically demanding."
Anne Hollonds, a psychologist and director of the Australian Institute of Family Studies, says the trouble is that as well as being potentially unhealthy, burnout can also be counterproductive.
"When we neglect our own needs as carers, our ability to help others is often compromised," says Hollonds. "It really is a bit like that old aeroplane instruction about the need to put your own oxygen mask on before you think about helping others."
Another problem is that burnout isn't always easy to recognise. "Family places unique pressures on us because there's so much more emotion and often less objectivity involved," she says. "It means that burnout can creep up slowly, so you may not realise how much of a toll it's taking until it's quite advanced."
Seeing the signs
While everyone is different and there is a wide range of burnout symptoms, Katrakis says there are a few common signs to look out for. "If carers are reaching a point of burnout, they may start to feel anxious, have difficulty sleeping, and may even become angry or frustrated with the person they're caring for," she explains.
"They may also start to feel resentful about their caring role and may become isolated from their social networks, so that their own mental health suffers."
Hollonds says that often other relationships and responsibilities start to be impacted. "When you're not coping well, it may be that you can continue to do your caring role quite well, but you have nothing left in the tank to give to your other relationships or things like work.
"Other signs of burnout to be aware of include noticing that you're being more sharp and short-tempered with people around you, or if your usual day-to-day activities and responsibilities always seem to get disrupted, sidelined or can't be achieved."
Help-seeking strategies
Talking with others is a good first step. "If you have family, call a meeting to discuss how you're feeling and what arrangements can be put in place to help," Hollonds says.
If you don't have friends and family to discuss things with, you can access professional carers' counselling, like the service provided by the Carer Gateway Counselling Service.
"It's also smart to tap into everything possible in terms of the government support that's available to you," says Hollonds. Visit the Australian Government's Carer Gateway and My Aged Care websites to investigate the support you and your elderly parent may be eligible for.
"Even something as simple as accessing a few hours of respite care every now and then to give you a break can make a world of difference," says Hollonds.
"The most important thing is understanding that asking for help isn't a sign of weakness. Not only is it okay to admit you're struggling, the reality is that being a carer can be tough, but you don't have to do it all on your own."
Read more:
Not an Apia customer and want to find out more?
Subscribe to our FREE Apia Good Life quarterly newsletter for information on our latest offers, stories and inspiration to keep living life at its best.
---
Australian Pensioners Insurance Agency Pty Ltd (Apia) ABN 14 099 650 996 AR 239591 is an authorised representative of AAI Limited ABN 48 005 297 807 AFSL 230859 (AAI), the issuer of Home, Landlord, Car, Caravan, Motorhome, Boat, Travel & Compulsory Third Party Personal Injury (CTP) Insurance.