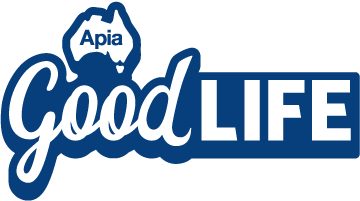 Bushfire protection: Reducing the risk to older homes
---
Bushfires — like other extreme weather events — are a part of living in Australia.
Significantly, 'older homes make up the majority of buildings in bushfire prone-areas.'1 So, we spoke with Dr Alan Green, a research fellow in the Sustainable Buildings Research Centre at the University of Wollongong, about preparing for, and mitigating, bushfire damage in older homes.
As a start, Dr Green suggests it may be worth, "engaging with your local bushfire brigade and neighbours, putting together a bushfire survival plan, maintaining your property to minimise fuel loads and retrofitting your home [adding something new to an existing building] if needed."
"It's possible for households to start with easier retrofits, like installing metal screens over windows and enclosing any gaps that might let embers in," he said.
Prepare your bushfire survival plan
If you've recently relocated to a bushfire-prone area, or you don't have an up-to-date bushfire survival plan, it's important to be prepared.
"Many aspects of older homes can be retrofitted for improved bushfire resistance, but it's important to note that these improvements will not eliminate the risk entirely," Dr Green said. "All households in bushfire-prone areas should have a written and up-to-date bushfire survival plan."
A bushfire survival plan should establish what you'll do if a bushfire occurs, including whether you'll stay in your home or leave. If you decide to leave before your home is impacted by a bushfire, you'll need to know where you're going, and have a few essentials packed that you can grab quickly. These could include:
a first aid kit and medications
important documents
water, and
a portable and in-car phone charger.
You might keep these items in a container or bag near other valuables that you'd want to take with you, like jewellery and photographs. Dr Green also suggests working with your state's bushfire agency. It'll have helpful resources you can use to prepare your household for bushfires. Find out how fireproof your plan is.
Download Apia's Bushfire Checklist
3 ways to reduce bushfire risk to your home
1. Maintain your outdoor areas
Keeping your garden and outdoor living areas in check may help to reduce the risk of a fire engulfing your home.
Dr Green says, "Removing potential fuels from near your house can be very important. Outdoor furniture, vegetation, dry leaves and mulch can be ignited by embers during a bushfire, which can then ignite the building if they're close by.
Keeping dry leaves out of the gutters and maintaining a clear area with minimal combustible material around the house, is one of the relatively easier things you may be able to do, to reduce the risk posed by bushfires."
Try to:
remove flammable debris, like dried leaves and branches, from around your house and gutters
mow your lawn regularly to keep grass short, and
keep shrubs and trees trimmed
Other considerations include adding a 1-2 metre non-flammable area around your home and installing non-combustible fencing. If you'd like a helping hand, consult an architect or builder.
2. Consider cost-effective retrofits
"Some cost-effective building retrofits include sealing up and covering any openings in the outer 'envelope' of your home, for example, between cladding sheets, around windows and doors, near gutters or on the roof with non-combustible materials, to stop embers from entering; and covering windows with metal insect screens," said Dr Green.
He continues: "In higher-risk areas it could also be worthwhile to consider replacing combustible cladding, decking and posts; replacing the roof if it has many gaps and openings; and installing bushfire shutters."
Embers landing on flammable areas with cracks, such as decks and windowsills, cause many houses to be lost. You might think that homes are usually lost to flames — but between 80-90% of houses are lost from embers landing on combustible materials or getting sucked into gaps. 2
If your home or outdoor area has cracked timber, you may want to consider sanding it back or replacing it. Check timber coatings, such as paint, for cracks, and think about repainting the area if necessary.
3. Ask a professional to inspect your roof
Over time, your roof will weaken and need regular maintenance. A professional roof repairer should be able to check that it — and any features like skylights or solar panels — are in good order. Like poorly maintained timber, roof tiles that are out of place or damaged could catch embers.
How Apia can support you
[Thunderclap]
Unidentified journalist: This is a one in one-hundred-year flood.
Bob Gee: The vast bulk of the population will not have experienced this type of event in their lifetime.
[Fire crackling]
Michael Miller: We're ready for a summer of extreme weather. We're always looking for ways we can respond to natural disasters. And we've listened closely to our customers and local communities to ensure we're there in the moments that matter. We want to share with you what you can expect from us if a disaster strikes.
This year, the key features of our response plan include:
Deploying our customer support teams to impacted communities, as soon as it is safe to do so, so they can assist our customers face-to-face.
Providing dedicated event client managers so our customers have a single point of contact throughout their claim.
Ensuring our assessors are the first to visit our customer's home to assess the damage.
Continuing to enhance our people's capabilities to support customers who may be experiencing vulnerability, including financial hardship.
Engaging local trades and suppliers to complement our building and repairer panels and support the community's economic recovery.
Establishing centres to enable fast and efficient motor claims assessments.
And, lastly, we'll open temporary offices, where appropriate, to ensure we have a presence on the ground for the duration of the recovery period.
We understand natural disasters are a part of life in Australia. And while every disaster is different, we are ready to respond to whatever nature throws our way. We're one hundred per cent committed to ensuring our customers and their communities get back on their feet, back in their homes and back on the road as soon as possible.
Apia's Home and Contents Insurance can cover loss or damage to your house and belongings in an insured event, like a fire. If you're considering a new insurance provider, or its renewal time, you may find it helpful to estimate the amount you may want to insure your property for and appropriate for your circumstances.
"[At Apia], we understand natural disasters, like bushfires are a part of life in Australia. And while every disaster is different, we try to be ready to respond to whatever nature throws our way. We're one hundred per cent committed to ensuring our customers and their communities get back on their feet, back in their homes and back on the road as soon as possible," said Michael Miller, Head of Claims.
From making sure there's an Apia response team in each affected community, providing it is safe for our team to be set up in the affected community, to pairing you with a member of our claims team, who will handle your claim throughout the entire process — we're here for you.
Explore Home And Contents Insurance
Read more:
Not an Apia customer and want to find out more?
Subscribe to our FREE Apia Good Life quarterly newsletter for information on our latest offers, stories and inspiration to keep living life at its best.
The information is intended to be of general nature only. Subject to any rights you may have under any law, we do not accept any legal responsibility for any loss or damage, including loss of business or profits or any other indirect loss, incurred as a result of reliance upon the information. Please make your own enquiries.