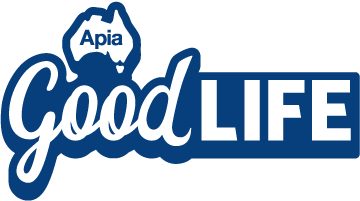 NSW Emergency Services Levy: What is it and how does it affect you?
---
Australia has a unique relationship with its volunteer firefighters. We may not have the biggest volunteer force – in fact, we're ninth globally according to the Center of Fire Statistics. But, considering the almost 195,000 volunteer firefighters make up close to 1% of Australia's total population, and our higher-than-average bushfire seasons, it's clear we have a fair reliance on their heroic help.
Even though these brave firefighters volunteer their time and energy, there are still significant costs involved in maintaining stations, buying equipment, training, and more. These are funded through what's called an Emergency Services Levy (ESL). The ESL varies state to state, but it usually comes out of council rates, which is often passed onto property owners through the taxes they pay.
In NSW, though, things work a little differently.
How the ESL works in NSW
Like other states and territories in Australia, the NSW government funds their ESL from various sources – including council rates. Unlike other states and territories though, NSW takes part of their ESL from insurance companies.
That means if you have a certain insurance policy in NSW, including home, contents, and motor, you'll contribute to the ESL through your insurance premium.
How is my ESL calculated?
For relevant insurance policies in NSW, including home, contents, and motor, Apia includes an ESL in your premium. This is added to other charges such as GST and stamp duty when calculating your final premium.
If you're already a NSW Apia customer, you can see how much ESL you're paying through the breakdown of your premium listed on your New Policy or Renewal Account letter.
If you're not an Apia customer, you'll be able to see how much ESL you'll be required to pay when you get a quote. This will appear on the final screen of your quote if you're doing it online (under the Premium Summary, which shows the breakdown of how your premium has been calculated). If you're getting a quote over the phone, you can ask the person you're speaking to.
Explore Apia Home and Contents Insurance
Read More :
Not an Apia customer and want to find out more?
Subscribe to our FREE Apia Good Life quarterly newsletter for information on our latest offers, stories and inspiration to keep living life at its best.
---
Australian Pensioners Insurance Agency Pty Ltd (Apia) ABN 14 099 650 996 AR 239591 is an authorised representative of AAI Limited ABN 48 005 297 807 AFSL 230859 (AAI), the issuer of Home, Landlord, Car, Caravan, Motorhome, Boat, Travel & Compulsory Third Party Personal Injury (CTP) Insurance.
Please consider the Product Disclosure Statement before buying this insurance
This advice has been prepared without taking into account your particular objectives, financial situations or needs, so you should consider whether it is appropriate for you before acting on it.