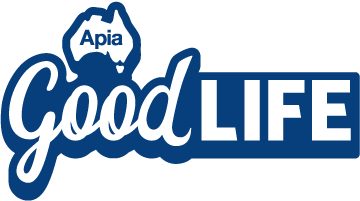 Tips for avoiding scams when buying and selling second-hand items online
---
Buying and selling second-hand items online can be a great way to save or make a bit of extra money – but it can be an easy way to fall victim to scammers, too. In fact, purchasing scams are on the rise, with the latest figures from the ABS showing the amount of people exposed to buying and selling scams increased from 9.2% in 2020-2021 to 18% in 2021-2022 – that 18% equates to 3.7 million people. These scams can occur via popular and well-established ecommerce platforms including Facebook Marketplace (and related Buy Swap Sell groups), eBay and Gumtree, and generally involve scammers trying to obtain money, personal information, or items without paying for them. Here are red flags to watch out for and some tips to minimise the risk when using these platforms.

State 'cash only' when selling items
One common scam doing the rounds on Facebook Marketplace and Gumtree right now relates to PayID. A PayID is a piece of information that is unique to you, such as a mobile number or ABN, that you can use to accept payments. Scammers will ask to pay for an item using PayID, then claim the payment didn't work and request your email address. Victims then receive a legitimate-looking email stating that there's a refundable fee needed to set up a PayID account (there isn't), or sometimes the scammers falsely claim they have overpaid via PayID and ask victims to "reimburse" them. There's often a lot of confusing back-and-forth communication with the scammers, who can seem like genuine buyers. One of the easiest ways to avoid this is to state 'cash only' or 'no PayID' on your listings, and only accept cash on pick-up (pick-up can be in a public place).
Check sellers profiles when buying items
If you're buying something through Facebook Marketplace, eBay or Gumtree, it's worth checking the seller's profile first to see if anything looks suspicious. eBay sellers have ratings, so you can easily check their feedback scores and the number of items they've sold – be wary if the seller's account was previously only used for buying but is now selling a lot of expensive items. On Facebook Marketplace, you can click on 'Seller Details' to check their ratings, reviews and other listings, then click their name to view their actual Facebook profile. Has the profile been very recently created? Do they have a limited number of friends? Does their 'About' information seem dubious? These could all be indications that the account is fake. Gumtree seller profiles show the date they joined the platform, and they will have community feedback scores if they've sold a lot of items. Each platform has an option for reporting fraudulent sellers.
How to spot a scammer
The following are some red flags that could indicate you're dealing with a scammer. Avoid buyers or sellers who do any of the following:
Request any type of personal identification documents, such as driver's license, passport or Medicare card
Request for payment to be made via gift cards or cryptocurrency.
Request to communicate via WhatsApp or Google Hangouts rather than via the buying/selling platform.
Request extra money that is going to be 'reimbursed', such as extra shipping fees, import taxes or 'overpayments'.
Send you a scheduled payment receipt – this can easily be canceled later and is not the same as a confirmation of transfer.
It is possible to safely buy and sell second-hand items online if you're aware of these common tricks and remember to never give out your personal information. You can find out more about avoiding and reporting scams via the Australian Competition and Consumer Commission's Scamwatch website.
Read more:
Not an Apia customer and want to find out more?
Subscribe to our FREE Apia Good Life quarterly newsletter for information on our latest offers, stories and inspiration to keep living life at its best.
---
Australian Pensioners Insurance Agency Pty Ltd (Apia) ABN 14 099 650 996 AR 239591 is an authorised representative of AAI Limited ABN 48 005 297 807 AFSL 230859 (AAI), the issuer of Home, Landlord, Car, Caravan, Motorhome, Boat, Travel & Compulsory Third Party Personal Injury (CTP) Insurance.
The information is intended to be of general nature only. Subject to any rights you may have under any law, we do not accept any legal responsibility for any loss or damage, including loss of business or profits or any other indirect loss, incurred as a result of reliance upon the information. Please make your own enquiries.