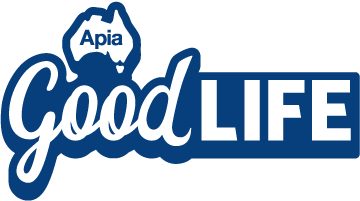 Calling out fraud: How to identify suspicious phone calls
---
Scams come in a variety of shapes and sizes, but remote access scams designed to gain access to someone's personal computer or device are not only common — they're on the rise. While Australians lost $8.4 million to this type of scam in 2020, in the first half of 2021 losses were already tallying more than $7 million, according to the Australian Competition & Consumer Commission's Scamwatch.
Affecting men and women equally, statistics show that it's people aged over 55 who tend to lose the most money to remote access scams — which, ironically, work by taking advantage of people's fear of fraud and cybercrime.
Still not sure what a remote access scam is or what you can do to protect yourself? Here's what you need to know.
How remote access scams work
While initial contact can be made using anything from an email to a text message, 72 per cent of remote access scams are instigated with a phone call.
Scammers pretend to be from big, well-known companies or organisations like Telstra, NBN Co, banks, government departments, eBay or Microsoft. They call saying your computer or device has been compromised in some way, your account has been hacked, that you've been charged for a purchase you didn't make, or even that they're having trouble processing a payment from your card. They usually sound professional and knowledgeable often using lots of technical language to convince and even scare you into following their instructions.
They'll stress that they're calling to help and, to do that, you'll need to download software or install an app that gives them control of your computer or smartphone remotely. From there a few different things can happen, including the following:
You might be convinced to buy unnecessary software or to pay for a service to fix the imaginary problem.
While they've got control of your screen, they might install malicious software, called malware. This can allow them to learn your passwords and codes, by logging the keys you hit long after you're off the call, so that they can steal your money or your identity.
Or they might require you to log into your internet banking or PayPal accounts then and there, which also gives them access to your details.
How to protect yourself from remote access scams
The following tips are a good place to start.

If you receive an out-of-the-blue phone call about your computer or device, saying that you need to allow remote access in order to solve the issue, hang up the phone.
Never allow an unsolicited caller to access your computer remotely. And likewise, never provide any of your personal or account details over the phone unless you initiated the call and you can be sure the number you dialled is the genuine one for the relevant company or organisation you're trying to reach.
Make sure your computer is kitted out with anti-virus software and a good firewall – that's security software that can block unwanted communications between your computer and other people's. And stay on top of any software updates.
What to do if you think you've been scammed
If you suspect or know that you've given a scammer remote access to your device, seek help from a qualified computer or IT technician that you trust, for advice about what to do next. And contact your bank or financial institution as soon as possible if you suspect the scammer has been able to access your account or log-in details

It's also worth reporting the scam to the ACCC as this may help other people avoid becoming a victim.
Read more:
Not an Apia customer and want to find out more?
Subscribe to our FREE Apia Good Life quarterly newsletter for information on our latest offers, stories and inspiration to keep living life at its best.
---
Australian Pensioners Insurance Agency Pty Ltd (Apia) ABN 14 099 650 996 AR 239591 is an authorised representative of AAI Limited ABN 48 005 297 807 AFSL 230859 (AAI), the issuer of Home, Landlord, Car, Caravan, Motorhome, Boat, Travel & Compulsory Third Party Personal Injury (CTP) Insurance.