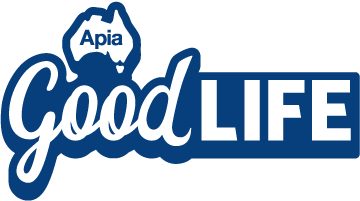 Seven tips and tricks for using your smartphone.
---
Smartphones have been such a central part of our lives for so long that we don't always notice all the clever new tricks they have hidden up their digital sleeves. While they've looked much the same on the surface for a while, more and more features have been added – all you need to do is take a few moments to unleash the extra potential. Here are some of our favourite ways to get even more from that amazing device in your pocket.
And in case you didn't know — you can add cover for portable valuable items, like smartphones, to an Apia Home & Contents or Contents Insurance policy. This means they'll be covered against accidental loss and damage, whether it occurs at home or while you're out and about.
Learn more about Home and Content Insurance
Customise your shortcuts (Android / iPhone)
All smartphones have a 'drawer' you pull down from the top or slide up from the bottom where you can find many shortcuts to useful tools like the torch, timers, a calculator and other functions. It's one of the fastest ways to get to many features – and you can customise these shortcuts to make many hidden features easily accessible. Text size adjustments, hearing enhancements, and many more options are waiting to be discovered in the Control Centre on iPhone or the Quick Settings on Android.
Iphone
Tap apps slowly to do things fast (Android / iPhone)
Across both iPhone and Android, your app icons actually offer a lot more functions than you realise. Instead of the usual quick tap to open an app, hold a little longer on the icon and it can reveal a hidden menu. The phone app can immediately phone a favourite contact, your photo app can instantly show you a memory from a year ago, and your music app can start a playlist. Test out your favourite apps and see what you find.
IPhone
Do Not Disturb settings (Android / iPhone)
You can make silent and notification-free times for your phone a lot smarter than just turning the volume up and down. All phones now offer options to run Do Not Disturb modes on a schedule, and to manage whether selected numbers can be allowed through when the mode is on, or whether to ring if the same number calls repeatedly. Set and forget can help stop your phone from trying to get your attention when you just want some peace.
Use the best camera lens (Android / iPhone)
Many phones now have two, three or even more lenses, designed to give more options for wide and zoom views without using tricks like 'digital zoom' that only make photos look worse. But one of those lenses is always the 'best' lens on the phone – typically the camera with the most zoomed in view. When shooting with your phone, if you can get the shot framed nicely on that lens, you'll get the best picture quality possible.
Secret tap codes (iPhone)
In the Accessibility settings on the iPhone you can set special actions that occur if you double-tap or triple-tap the rear of your device. It can be a very handy extra option for taking a screenshot, controlling volume or zooming the screen. Go to Accessibility > Touch > Back Tap to set it up.
Unlock live captions everywhere (Android)
Google recently enabled a powerful feature on Android's latest operating system that allows system wide live captions to be switched on, converting all audio into text in real time. While it's of great benefit to those hard of hearing, it's also a very handy feature if you don't want to always turn up the volume when catching up on news in a quiet place.
Not an Apia customer and want to find out more?
Subscribe to our FREE Apia Good Life quarterly newsletter for information on our latest offers, stories and inspiration to keep living life at its best.
---
Australian Pensioners Insurance Agency Pty Ltd (Apia) ABN 14 099 650 996 AR 239591 is an authorised representative of AAI Limited ABN 48 005 297 807 AFSL 230859 (AAI), the issuer of Home, Landlord, Car, Caravan, Motorhome, Boat, Travel & Compulsory Third Party Personal Injury (CTP) Insurance.
Please consider the Product Disclosure Statement before buying this insurance.