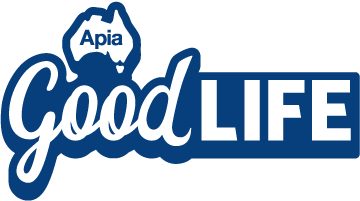 Social media scams: How to spot and avoid them
---
As a nation, we're big fans of social media, with eight out of 10 Australians having a profile on at least one platform. But while it can be a great way to stay connected, more and more of us are not only encountering scams on social media, we're losing money to them as well.
In fact, according to the latest report of the Australian Competition & Consumer Commission on scams activity, social media is now classified as one of the top contact methods used by scammers, with financial losses to scams conducted via social networking sites up 22 per cent from the previous reporting period.
Keen to avoid becoming a statistic but not sure what a social media scam even looks like? Here's a rundown of the most common scams on social media and a few tips on how to sidestep them.
Romance scams
Costing Australians $131 million in 2020, social media is the most common way that romance scammers find their victims. Using fake profiles, scammers use techniques to quickly develop an online relationship with someone before asking for money, gifts or valuable information that they then use to blackmail a target.
How to protect yourself
If you get a friend request from someone you've never met in person, be wary if the profile has limited content, reads like a dating profile or is peppered with grammatical errors. And never send money, personal information, photos or videos to someone you haven't physically met.
Fake trader scams
Advertisements for fake businesses offering super-cheap products often pop up on social media. Click on them and they'll take you to fake websites where you buy things that never get delivered.
How to protect yourself
Look out for:
strange web addresses that aren't related to the business in question
websites that don't provide contact details or store policies; and/or
online stores that only allow payment by electronic funds transfer.
The absence of customer reviews is another tip off and remember, if the offer is too good to be true, it probably is.
Fake fundraising or charity pages
Often coinciding with real disasters like floods or bushfires, scammers either create a fake charity or pose as a legitimate one, set up a fake website and then promote it on social media.
How to protect yourself
You can check if a charity is legitimate by searching for it on the Australian Charities and Not-for-Profits Commission website. And rather than clicking on a social media link, approach a charity organisation directly to make a donation.
Fake lottery and competition wins
These involve receiving messages via social media that often appear to have been sent by someone in your friends list, claiming you've won a large amount of money via a competition or lottery that's sponsored by the social networking site or a high-profile business. You're given directions about how to claim your prize, which typically involves providing personal information or clicking on a link, and then having to transfer money in order to receive the prize.
How to protect yourself
Be suspicious of out-of-the-blue messages, even if it seems to have come from someone you know, claiming you've won money, particularly if it's via a competition or lottery you haven't entered. And never click on an unverified link or send money to someone you don't trust.
Cryptocurrency trading scams
It's currently the most commonly reported investment scam, with Australians losing tens of millions to it every year, and social media is a widely used delivery method. Scammers advertise or post about the great returns they offer from cryptocurrency trading, sometimes using fake celebrity endorsements. After you make contact, you're encouraged to purchase cryptocurrency via them so you can start trading. You'll initially be able to make small withdrawals, seemingly from the returns they say you're making, but eventually the scammers cut off contact and your money is gone.
How to protect yourself
In general, it pays to be wary of cryptocurrency investments. As well as promising low risk and high returns (which should always be a red flag when it comes to investing!), cryptocurrency isn't well regulated so there's less protection – something scammers know and take great advantage of.
Read more
Not an Apia customer and want to find out more?
Subscribe to our FREE Apia Good Life quarterly newsletter for information on our latest offers, stories and inspiration to keep living life at its best.
---
Australian Pensioners Insurance Agency Pty Ltd (Apia) ABN 14 099 650 996 AR 239591 is an authorised representative of AAI Limited ABN 48 005 297 807 AFSL 230859 (AAI), the issuer of Home, Landlord, Car, Caravan, Motorhome, Boat, Travel & Compulsory Third Party Personal Injury (CTP) Insurance