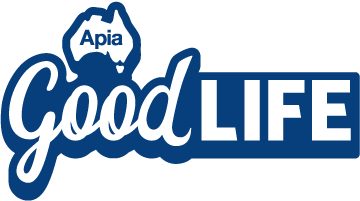 Easy and versatile meal ideas for a family lunch or dinner
---
Menu ideas for hosting your next family catch up.
Many of us have 'muscle memory' recipes we could almost cook with our eyes closed – and there's nothing wrong with creating culinary delights you're comfortable with. But if you're looking to try something new, or something that's quick in the kitchen, each of these meal ideas can either be made ahead or with minimal effort on the day, so you can spend more time with your family. They're also easily adapted to vegetarian, gluten-free or dairy-free dietary requirements – and grandchild-friendly, too – so there's something to please all palates.
New twists on an Italian classic
When it comes to comfort food, there's nothing quite like a home-cooked lasagne – especially if the weather is cool. It can be made a day ahead to minimise stress on hosting day (and will taste all the better for it), plus kids usually love it too. For a twist on this classic crowd-pleaser, try adding a layer of ricotta, basil and peas to a traditional mince recipe; or substitute the classic bolognese base for a chicken mince mixture with mushrooms, spinach and béchamel sauce; or create a vegetarian filling with roast pumpkin, tomatoes and red lentils. A rocket, pear and parmesan salad makes a refreshing side dish; or some steamed beans and broccolini with olive oil and lemon zest. Don't forget the garlic bread!
Try it now: delicious chicken and zucchini lasagne.
Catering for different dietary requirements
Love the idea of an Italian feast but have dietary requirements to consider? A hearty minestrone soup can easily be made vegan, while meatballs with mash and salad could be a good gluten- and dairy-free option (just substitute almond meal for bread crumbs and use plant-based milk in the mash).
You can also make gluten-free gnocchi by using a little gluten-free flour along with the usual starchy potatoes, or try a baked risotto that you can 'set and forget' in the oven (arborio rice is gluten-free). Some family favourite risotto combinations are chicken, leek and mushroom; cheesy cauliflower and bacon; or creamy pumpkin and peas.
Try it now: oven-baked mushroom risotto
Make your own pizzas
If you have grandkids who love helping in the kitchen, try a 'make your own' meal to get them involved in the fun. Make or purchase pizza bases, lay the table with an assortment of toppings and have everyone make their own culinary creations. Once assembled, you just need to pop the pizzas in a very hot oven (around 180 degrees celsius, fan forced) for 7–10 minutes, or until the crust is crispy and the cheese is melted. For toppings, think roasted vegetables such as sweet potato, capsicum and tomato; and a change from traditional mozzarella, consider a selection of cheeses such as bocconcini, goat and fetta; proteins like pancetta, pepperoni, shredded chicken or meatballs; and fresh herbs and greenery including basil, oregano, spinach and rocket.
Try it now: Cheat's sweet chilli chicken and pineapple pizza
Fun with Mexican flavours
Much like DIY pizzas, a Mexican-themed spread allows your pint-sized guests to pick their favourite ingredients and avoid those they don't like (or can't eat). You could lay the table with a selection of cooked rice, tinned beans, grilled chicken, tomato salsa, avocado, corn, coriander and sour cream, and have the family get creative assembling their own burrito bowls. Or turn to the slow cooker and make a beef chilli con carne using beans and mild Mexican spices, and serve it alongside a range of side dishes such as corn on the cob, tortilla chips with guacamole, roasted tomato and capsicum and a green leaf salad. Then all that's left to do is sit back and enjoy the company of your loved ones.
Try it now: Healthy chilli con carne
Read more:
Not an Apia customer and want to find out more?
Subscribe to our FREE Apia Good Life quarterly newsletter for information on our latest offers, stories and inspiration to keep living life at its best.
---
Australian Pensioners Insurance Agency Pty Ltd (Apia) ABN 14 099 650 996 AR 239591 is an authorised representative of AAI Limited ABN 48 005 297 807 AFSL 230859 (AAI), the issuer of Home, Landlord, Car, Caravan, Motorhome, Boat, Travel & Compulsory Third Party Personal Injury (CTP) Insurance.
The information is intended to be of general nature only. Subject to any rights you may have under any law, we do not accept any legal responsibility for any loss or damage, including loss of business or profits or any other indirect loss, incurred as a result of reliance upon the information. Please make your own enquiries.