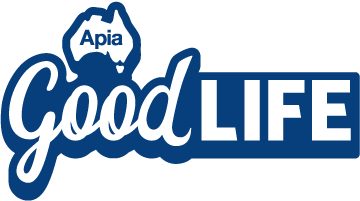 Is it time to embrace the share economy?
---
Have you ever needed a certain tool, but didn't see the point in buying one from your closest hardware store? Or, maybe you've been on the lookout for the perfect four-wheeled holiday transport, but haven't quite found it yet? Peer-to-peer services, or share economy businesses, have been booming over the last few years, and are set to keep growing. From tool sharing to camper van borrowing, there are plenty of different resources that could see you save on money, and connect with others who share a similar interest.
Recent research from RateSetter found that over two thirds (68%) of Australians now spend and earn money through the sharing economy. For those of us in our later years, with time freed up and a potential change in income, it's the perfect time to consider spending and earning through this new way of doing business.
A recent article found that the proportion of Australian over-55s earning through this new world marketplace is around 44%, many are building cottage industries through online marketplaces like eBay, Gumtree and Etsy.
"Older Australians are the ones with the experiences and assets to make the most of the sharing economy, so it makes sense that they are the ones who get on board and try to generate some additional income," says RateSetter CEO Daniel Foggo.
So, which businesses could be worth checking out?
Camp in my garden

Looking to pitch a tent on someone's lawn next time you go travelling? Camp in my garden helps you find private lawns that are available at cheap rates to set up your tent. The site launched in 2010, and there are now 800 spots from rural England to tropical Fiji available.
PetHomeStay
PetHomeStay connects pet hosts with pet owners who need someone to care for their dogs while they're at work or away travelling. As a host, you get complete control over deciding the type of dog and the frequency you'll look after it, so you don't end up overcommitting on time or energy.
Fiverr
If you're a freelance creative or professional with extra time on your hands since moving out of full-time work in your later years, consider offering up your skills through Fiverr. From graphic design to celebrity impersonators (the perfect 60th birthday MC, anyone?), Fiverr lets users charge out their skills depending on how experienced they are on the site.
Friends with Things
Friends with Things is a bit like Open Shed, but there is lots of free things. You can connect with neighbours and borrow or share items, skills and/or expertise. The aim is to encourage collaborative consumption and sustainability in a way that also keeps you connected to others in your local community.
GrowFree
For the green thumbs looking to share their bounty, GrowFree is a movement where local communities can share their extra home grown food with others, for free. There are only two rules with GrowFree: goods must not be bought, and they must be free for others to take. Andrew Barker, who started GrowFree, wants this to encourage people to anonymously give and receive food, so lower income earners or homeless people are able to access fresh food from a public place without being judged.
Whether you're looking to earn or spend a little (or a lot!), businesses run through the sharing economy offer an alternative that see resources being reused and recycled, and give you the chance to meet and chat with others who share the same interest. Get sharing today!
Not an Apia customer and want to find out more?
Subscribe to our FREE Apia Good Life quarterly newsletter for information on our latest offers, stories and inspiration to keep living life at its best.
---
Australian Pensioners Insurance Agency Pty Limited ABN 14 099 650 996 is an authorised representative of AAI Limited ABN 48 005 297 807, the product issuer. Limits, exclusions and conditions apply. Read the Product Disclosure Statement before buying this insurance. Go to apia.com.au for a copy. The Target Market Determination is also available. This advice has been prepared without taking into account your particular objectives, financial situations or needs, so you should consider whether it is appropriate for you before acting on it.
The information is intended to be of general nature only. Subject to any rights you may have under any law, we do not accept any legal responsibility for any loss or damage, including loss of business or profits or any other indirect loss, incurred as a result of reliance upon the information. Please make your own enquiries.