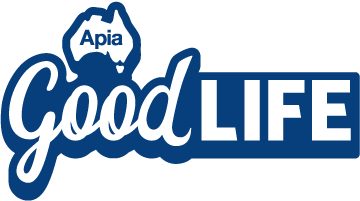 Giving back to the community this winter
---
With shorter days and darker evenings, we often find ourselves doing far less socialising in winter and spending more time inside. Yet, this runs the risk of making us feel more isolated or has us missing opportunities to give back to the community in really rewarding ways. Simple acts like donating your time, money or possessions could help someone who might be struggling with homelessness or comfort someone battling with loneliness in an aged care facility.
While they might sound simple, helping put a smile on someone else's face or get them through the day will also have you feeling better about yourself. As Joanne Wilson, a neuropsychotherapist and relationship therapist at The Confidante Counselling says, "As we grow older, wiser and often granted more free time, it's a wonderful gift to use your talents to embellish this."
Care for a cause
If you're not sure where to start, maybe you haven't done a lot of volunteering before or it's been a few years since you were last involved in giving back to the community, it's best to find a cause that you're passionate about. Whether it's helping the homeless, animal welfare, the environment, supporting the arts, the elderly or children in need, you're more likely to give it your all and get something out of the experience.
With years of life experience under your belt, we undoubtedly don't need to spell out for you every reason why you'll enjoy giving back to the community. So instead, we asked a couple of people who have spent decades giving up their time and helping others to share why they love it so much.
"I have enjoyed the mental stimulation, relationships and connection with the communities I volunteer in," says Joyce, who is 83 years old and has at least 40 years of experience volunteering. "I would recommend anyone who had experienced the loss of a loved one to become a volunteer in a capacity that is dear to their heart. I currently volunteer at the nursing home of which my husband was a resident for the last 14 months of his life. It has been extremely fulfilling, where I am able to give back to them after the wonderful care he received."
For another well-versed volunteer, Lorna, who is also in her mid-80s, it's as much about what you get out of it than what you're giving.
"I think in all of this I have gained much more than I give," says Lorna. "I feel so grateful that I can keep my mind active by being a volunteer, getting out of the house and having a chance to help others."
Simple ways to give back
We all tend to be pretty time-poor these days, which means giving up your time can often seem like a much greater expense than parting with your money. That's why it's so important to try and offer up your time as it becomes freed up later in life as you head into retirement. Putting in time somewhere can be the most direct way to make an impact, as so many organisations that service the community are understaffed or over capacity.
Here's just a few simple ways you could consider giving back and connecting with your community in the colder months – or at any stage throughout the year!
Volunteer your time at a food bank, soup kitchen or the RSPCA: you'll be connecting face to face with people (or animals) and be able to share a hot meal and a happy face.
Consider giving blood: there are some restrictions (if you're unwell, have lived in a certain country during a certain time period, etc.) but giving blood is a really valuable way to help others.
Mentor a peer or colleague: it could be someone within your own business, a peer, a colleague or through joining a mentoring program.
Spend time at an aged care facility or reach out to someone in an isolated community.
Adopt or foster an animal: this benefits the animal, but also gives you a great new companion to combat any loneliness you might be feeling in those colder months!
Host a fundraiser: from 'Christmas in July' to a big breakfast for family and friends, you could host a fundraiser where you collect monetary donations or run a food and clothing drive. Get in contact with your chosen organisation and see what would be most useful to help them.
Change the way you shop: it doesn't have to be a massive overhaul, but you could consider heading to a local farmer's market instead of the supermarket for your weekly groceries or purchasing products like skincare or toilet paper from social enterprises including Thankyou and Who Gives A Crap.
If you've got a bit of extra time on your hands later in life, there's no better time to commit to a cause and give a little back – no matter how big or small!
Not an Apia customer and want to find out more?
Subscribe to our FREE Apia Good Life quarterly newsletter for information on our latest offers, stories and inspiration to keep living life at its best.
---
Australian Pensioners Insurance Agency Pty Limited ABN 14 099 650 996 is an authorised representative of AAI Limited ABN 48 005 297 807, the product issuer. Limits, exclusions and conditions apply. Read the Product Disclosure Statement before buying this insurance. Go to apia.com.au for a copy. The Target Market Determination is also available. This advice has been prepared without taking into account your particular objectives, financial situations or needs, so you should consider whether it is appropriate for you before acting on it.
The information is intended to be of general nature only. Subject to any rights you may have under any law, we do not accept any legal responsibility for any loss or damage, including loss of business or profits or any other indirect loss, incurred as a result of reliance upon the information. Please make your own enquiries.