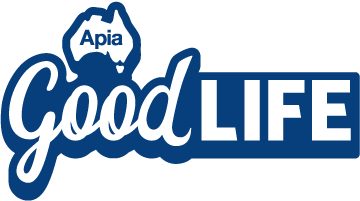 Car safety: What to do if your car overheats
---
Anyone's car can overheat at anytime, anywhere. Keep your cool by knowing the signs and how to respond.
Signs your car is overheating
Noticing the signs early can help you avoid a full breakdown or permanent engine damage. Things to look for include:
steam coming from under your bonnet
a strange smell coming from your car
a warning from the engine temperature gauge on your dashboard (this is a little different in every car, so check your owner's manual).
What to do if your car overheats
Don't ignore the signs. Doing so could lead to serious, potentially permanent, engine damage.
Turn your air conditioner off. This reduces the stress on the engine and can buy you time to pull over somewhere safe.
Don't ride the brake. If you're in traffic, crawl along slowly. Riding the brake can put more strain on your engine and make it heat up.
Pull over. Turn your car off and let the engine cool down. Keep an eye on the temperature gauge, as it should move back to a normal range as the engine cools.
Don't open the bonnet. Doing so puts you at risk of burns or injuries from steam or smoke. Let your engine cool and leave it to the professionals.
Call for help with Apia Roadside Assistance
Car problems can happen any time, any day, anywhere. Apia Roadside Assistance aims to get you back on the road with a dedicated roadside service for your car — available 24 hours a day, 365 days of the year, Australia wide*.
Read more:
Not an Apia customer and want to find out more?
Subscribe to our FREE Apia Good Life quarterly newsletter for information on our latest offers, stories and inspiration to keep living life at its best.
---
*Terms and conditions for coverage apply.
Please read the relevant Product Disclosure Statement before you make any decision regarding this product. The Target Market Determination is also available. Apia Roadside Assist is an optional cover only available in conjunction with Apia comprehensive car insurance. Limits, terms and conditions apply, see the PDS for details.
Any advice has been prepared without taking into account your particular objectives, financial situation or needs, so you should consider whether it is appropriate for you before acting on it.
The information is intended to be of general nature only. Subject to any rights you may have under any law, we do not accept any legal responsibility for any loss or damage, including loss of business or profits or any other indirect loss, incurred as a result of reliance upon the information. Please make your own enquiries.