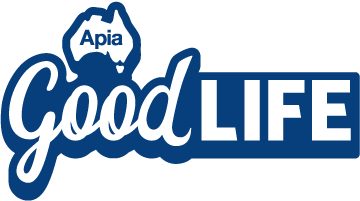 3 games to keep your mind active at home
Keep your health and wellbeing in check and add these three free online resources to your daily routine.
---
In the current state of the world, social isolation and self-quarantining are incredibly important. During this time, it can feel like you're cooped up at home, unable to pick up the morning paper, catch up with friends or keep yourself busy.
But there are still lots of things you can do – aside from social distancing and washing your hands – to protect your health and wellbeing. This is where online gaming can save the day.
We've found three brain-busting puzzles, with new and free challenges every day to keep your mind sharp and help you upskill while you're spending time indoors.
Aussie Crosswords
YourLifeChoices' Aussie Crosswords are updated every day with a brand new puzzle to keep you challenged.
Word Search
Word search puzzles are a great way to keep your mind occupied while you learn.
Sudoku
Challenge your brain and use your logic to solve the YourLifeChoices daily Sudoku puzzle. With four difficulty ratings for different puzzles, you'll have four different Sudoku puzzles to complete every day.
And if you're a seasoned puzzle pro, YourLifeChoices.com.au has even more great games to choose from, including Mahjong, Trivia, Wheel Words, Quadra, FreeCell, Solitaire and Cryptic Crosswords.
Give each of them a go today.
Our hot gaming tip: to see how much you're improving day by day, keep track of how long it takes to complete each game – you're sure to start beating your own records in no time!
Want to up the ante and bring in more social interaction? Send these links to your friends and family and see who can complete each game the fastest. It'll give you all a fun sense of friendly competition.
Happy gaming!
Not an Apia customer and want to find out more?
Subscribe to our FREE Apia Good Life quarterly newsletter for information on our latest offers, stories and inspiration to keep living life at its best.
---
Australian Pensioners Insurance Agency Pty Limited ABN 14 099 650 996 is an authorised representative of AAI Limited ABN 48 005 297 807, the product issuer. Limits, exclusions and conditions apply. Read the Product Disclosure Statement before buying this insurance. Go to apia.com.au for a copy. The Target Market Determination is also available. This advice has been prepared without taking into account your particular objectives, financial situations or needs, so you should consider whether it is appropriate for you before acting on it.
The information is intended to be of general nature only. Subject to any rights you may have under any law, we do not accept any legal responsibility for any loss or damage, including loss of business or profits or any other indirect loss, incurred as a result of reliance upon the information. Please make your own enquiries.