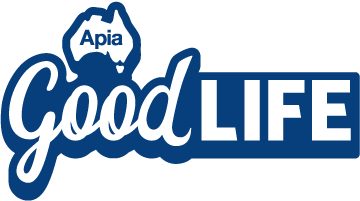 Is it true love? 10 things you need to know about romance scams
---
Australians lost more than $850 million to scams in 2020, $131 million of which was lost to dating and romance scams, up by more than 30 per cent from the previous year. Romance scammers pretend to be prospective companions before using emotional triggers to get their targets to send money, gifts or personal details. Some people may be more at risk of this type of scam than others, but regardless, there are things you can do to protect yourself. A great place to start? Becoming familiar with the following 10 facts and stats about romance scams.
Social media is the most common way romance scammers find their victims
Online dating websites are also popular, but, increasingly, it's often people who aren't actively seeking an online relationship who find themselves caught up in a dating or romance scam. Either way, the scammer creates a fake online profile, either using a fictional name or stealing someone else's identity, and then works to get their target to fall in love with them.
Their profiles often have 'red flags'
Warning signs include social media profiles that have limited content, hidden friends lists or lots of spelling and grammatical errors, or where a profile or profile picture isn't consistent with what they say and share when you're communicating.
Things tend to move quickly
While scammers can take months to nurture a relationship, a common hallmark is that they usually profess their love quite quickly and may even send gifts to build trust. Typically, they also encourage you to move your conversations from the social media or dating website to phone, email or messaging early on.
You can never meet in person
They're often 'travelling for work' or will give you increasingly complicated reasons and excuses to explain why it's not possible to meet up or even talk to each other via video call. At some point, they might also ask a victim to send money so they can travel to meet up, which never happens.
They often need money for an emergency
It might be an ill family member, financial hardship or needing medical care themselves. And far from being a one off, scammers continue to ask for more money after they've received the initial amount and become desperate or persistent if you don't oblige.
The majority of financial losses to romance scams occur via bank transfer
This can occur when the victim of a scam agrees to transfer money to a scammer, or if the victim gives their banking or credit card details over. Other payment methods, including buying and providing gift cards, are also common.
Asking for personal details and intimate photos is common, too
These are then used to blackmail their targets at some point. It always pays to be incredibly cautious when you're sharing this type of information, particularly if you've never met in person.
Scammers may also be laundering money or stolen goods
Some scammers operate by asking a target to accept money into their own bank account before transferring it to someone else, or asking a target to receive and send on valuable items. Both scenarios may mean that you're committing a crime without knowing it. Never agree to transfer money for someone else.
Women aged over 45 may be more at risk
While the age group that's most affected by romance scams is 45-64, it's women who make up 55 per cent of victims. Plus, not only do women tend to lose larger amounts of money to romance scams, it's this type of scam, compared to things like investment or remote access scams, that's the most common scam that affects women.
'Romance baiting' is a new scam that emerged in 2020
Targeting and affecting a younger demographic, people aged 25 to 34 lost the most money to romance baiting last year, where scammers contact victims on dating apps before enticing them into some type of investment scam, frequently involving cryptocurrency.
Read more:
Not an Apia customer and want to find out more?
Subscribe to our FREE Apia Good Life quarterly newsletter for information on our latest offers, stories and inspiration to keep living life at its best.
---
Australian Pensioners Insurance Agency Pty Ltd (Apia) ABN 14 099 650 996 AR 239591 is an authorised representative of AAI Limited ABN 48 005 297 807 AFSL 230859 (AAI), the issuer of Home, Landlord, Car, Caravan, Motorhome, Boat, Travel & Compulsory Third Party Personal Injury (CTP) Insurance