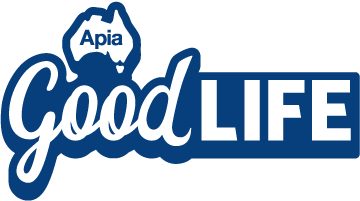 How to set your home up for an electric vehicle
---
One of the great attractions of an electric vehicle (EV) is the ability to 'fill it up' at home, reducing or even eliminating your reliance on public charging stations.
But how do you set your home up so it's ready for an EV? Here's what you need to know.
Can I plug my EV into the wall socket?
Yes, you can plug your EV into the wall socket, but it can take up to 24 hours to fully charge your EV from empty. Big batteries can take even longer.
According to the Australian Bureau of Statistics (ABS), the average Australian drives 35 kilometres per day. A wall-socket charge times run at about 12 kilometres of range per hour. The trusty wall socket can be enough to keep many EV owners going.
"However, dedicated EV chargers have some big advantages, such as:"
convenience of faster charging
cheaper or free charging option – if paired with a solar setup, and
more safety – many household socket setups can be at risk of overheating.
A pro-tip if you take the simple wall-socket route, is to hire a licensed electrician to give your home's electrical system a once-over.
How do I install a dedicated EV charger?
It's easier than ever to set up your home for an EV now that aftermarket and independent companies are joining EV manufacturers in offering EV-charging options to Australian consumers.
There are some things to keep in mind when installing an EV charger at home.
Consider the type of charger
The first step is to check your home's power supply, as this will dictate the kind of charger you'll need.
Single-phase chargers can charge an EV at a 7.2 kilowatt-hour (kWh) rate or approximately 40km of range an hour.
Three-phase units bump things up to 22kWh for about 120km of range an hour.
Consider the charger location
Most EV chargers are fully weatherproof, meaning you can ultimately put it where it's most convenient.
However, you'll need your EV to have a strong Wi-Fi signal as most chargers include a smartphone app as part of their user interface and communicate via the web.
How much will I pay?
EV charger costs
The average single-phase charger costs approximately $1,000. Three-phase units' price can start from $1,500.
Installation costs
The next step is to organise the charger's installation and the dedicated EV-circuit to be fit into your home's electrical system. This job must be completed by a qualified electrician.
You can also choose to unlock the long-term cost benefits of running your EV off solar.
Many organisations now offer one-stop installation deals to make things simple. Prices can range from $1,000 to $3,000, depending on the solar setup you choose.
What if I live in an apartment?
New developments might be set up for EV charging, which can make installation relatively simple.
Older buildings might not have the appropriate set up, which may rule out the at home EV charging possibility.
In any case, it's best to speak to the building manager to determine your building's EV-charging policy.
Not an Apia customer and want to find out more?
Subscribe to our FREE Apia Good Life quarterly newsletter for information on our latest offers, stories and inspiration to keep living life at its best.
The information is intended to be of general nature only. Subject to any rights you may have under any law, we do not accept any legal responsibility for any loss or damage, including loss of business or profits or any other indirect loss, incurred as a result of reliance upon the information. Please make your own enquiries.