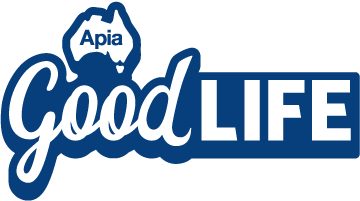 Does my car insurance cover additional drivers?
---
If other people drive your car regularly, you may want to add them to your car insurance policy as a listed additional driver in the event that they're involved in an accident while driving your car. It's best to check with your insurer for specific requirements. With Apia, you need to inform us of your listed drivers as soon as possible.
What is an additional driver?
"Additional driver" usually refers to anyone other than the main policyholder who sometimes drives that policyholder's car. This could be a partner, a housemate, a relative – or anyone else. If your car has an additional driver, you can add them to your Apia Car Insurance policy as a listed driver.
If a listed driver is involved in an incident while they're driving your car, they will be covered, subject to the normal terms, conditions and exclusions of your Apia Car Insurance policy.
Additional drivers may be subject to certain additional excesses if they were involved in an incident you want to make a claim for. This depends on a few factors, like their:
age,
driving experience, and
driving history.
Be sure to read the PDS for more information on your policy.
The importance of notifying your insurer of additional drivers
When you take out a policy, you agree to be honest and transparent in the information you provide – including information about who will be regularly driving the car. This helps your insurer calculate the right premium for your circumstances, with relevant risk factors – such as additional drivers – taken into account.
If someone is involved in an accident while in charge of your car and isn't listed on your policy, there may be a chance of the claim being rejected.
Note that with an Apia Car Insurance policy you aren't required to list learners as additional drivers – they're covered by your policy as long as you're in the car with them.
What excesses may apply?
With Apia Car Advantages Insurance, the following excess may only be applied if the unlisted driver is at fault or is unable to provide details of the other party:
Driver under 25 excess, $1,500. This may apply to drivers under 25 if they were driving, using or in charge of the car at the time of the incident.
This will also apply to learner drivers and is in addition to any other excesses that may apply. For more information on excesses, be sure to read the Additional Information Guide (AIG).
How much does adding additional drivers cost?
Adding additional drivers can increase your premium, especially if they're younger and inexperienced. The tradeoff is knowing that your Apia policy coverage will still apply if they're involved in an accident.
The flip side of this is that you can choose to remove listed drivers from your policy and possibly see a drop in your premium - for example when a listed driver gets their own car. It can be helpful to review your Apia policy details on a regular basis.
How to add or remove additional drivers to your Apia Car Insurance policy
Updating your listed additional drivers is easy! You can do it online in minutes – all you need to do is:
log in to your Apia Online Services account,
select your policy from the list available, and
choose 'Update Policy' and select 'Listed Drivers'.
You can do this at any point during your policy period, not just at renewals – so be sure to keep on top of your listed drivers to avoid unnecessary expenses down the road.
Not an Apia customer and want to find out more?
Subscribe to our FREE Apia Good Life quarterly newsletter for information on our latest offers, stories and inspiration to keep living life at its best.
---
Australian Pensioners Insurance Agency Pty Ltd (Apia) ABN 14 099 650 996 AR 239591 is an authorised representative of AAI Limited ABN 48 005 297 807 AFSL 230859 (AAI), the product issuer. Read the relevant Product Disclosure Statement before buying this insurance. Go to apia.com.au for a copy. The Target Market Determination is also available.

This advice has been prepared without taking into account your particular objectives, financial situation or needs, so you should consider whether it is appropriate for you before acting on it.
The information is intended to be of general nature only. Subject to any rights you may have under any law, we do not accept any legal responsibility for any loss or damage, including loss of business or profits or any other indirect loss, incurred as a result of reliance upon the information. Please make your own enquiries.