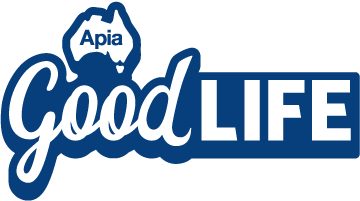 Ways to pay for your funeral
---
Having conversations around funerals can be tricky. But it can help give you some peace of mind if you choose to invest time in having these conversations and not leaving it too late. Having a plan in place about how you will pay for your funeral when the time comes can help reduce the financial stress away in an already emotionally volatile time for your loved ones.
Below, we explore a few different approaches you could take to help pay for your funeral.
Option 1: Funeral Insurance
Having funeral insurance in place can give your loved ones a lump sum payment, which can be used to help cover funeral expenses when you pass away. This can help give your family some reassurance and help to ease their financial stress.
So, once your claim is approved and you receive your money, it's up to your loved ones to use it as they see fit to keep the bills at bay.

One thing to consider is the cost of the premiums that you'll be paying for the policy. With Apia Funeral Insurance, you can get up to $15,000 to cover funeral costs, paid out to your family and loved ones within 24 hours of an approved claim. You may also have the ability to adjust your cover to suit your needs as you go through different stages of life and could get 10% Bonus Cover after 5 years.
Option 2: Savings in your bank account

You can also use your bank account and deposit a certain amount of money on a monthly basis. You could use a separate bank account to cover expenses in emergencies, such as expenses related to a loved one's passing. Look for a bank account that rewards you with interest payments over time as you deposit money into it and has low fees associated with it. However, be mindful that bank accounts run the risk of being caught up in estate disputes and other instances such as relationship breakdowns. You also need to ensure you have some self-discipline to ensure you are putting an adequate amount away each month.
Option 3: Arrange a pre-paid funeral

You can also pre-arrange your funeral through a pre-paid funeral service. Decide on the type of funeral you want and pay for it now, so that when the time comes, your loved ones may be supported. Usually, the costs are also locked at current price points and not subject to inflation. But it's possible that there are unrelated costs that are not covered via a pre-paid service. For example, certain pre-paid funeral plans may only cover costs that are directly related to the funeral and may not cover other miscellaneous costs such as transport or using that money to pay household bills. Also, pre-paid services don't always offer a lump sum payout option as is available under funeral insurance, where you are free to use the money as you wish.
Get an Apia Funeral Insurance quote online within minutes or call 13 50 50.
Not an Apia customer and want to find out more?
Subscribe to our FREE Apia Good Life quarterly newsletter for information on our latest offers, stories and inspiration to keep living life at its best.
---
Apia Funeral Insurance is issued by TAL Life Limited ABN 70 050 109 450 AFSL 237848 (TAL Life) which is part of the TAL Dai-ichi Life Australia Pty Limited ABN 97 150 070 483 group of companies (TAL). TAL is not part of the Suncorp Group. TAL companies use the Apia brand under licence from the Suncorp Group. The different entities of TAL and the Suncorp Group of companies are not responsible for, or liable in respect of, products and services provided by the other. Any advice on this page in connection with the Life products is general in nature and is provided by Platform Ventures Pty Ltd ABN 35 626 745 177 AFS Representative Number 001266101 (PV). PV is part of the Suncorp Group and an authorised representative of TAL Direct Pty Limited ABN 39 084 666 017 AFSL 243260 (TAL Direct). General advice does not take into account your individual needs, objectives or financial situation. Before you decide to buy or to continue to hold a Life Product you must read the relevant Product Disclosure Statement. The Target Market Determination (TMD) for the product is also available.