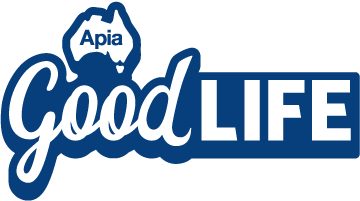 The joys of travelling solo: Tips from a travel insider
---
Sarah Vercoe is a freelance writer and award-winning photographer specialising in travel. She is a self-confessed travel addict who has visited more than 30 countries on five continents (and counting).
My grandmother was a trailblazer in solo travel after retirement. She would hop on a plane at every chance, exploring Asia, Europe, and the Americas by herself. It was the early 90s and she was ahead of her time. And I'm so glad she was because when the travel bug inevitably came for me, travelling solo seemed completely natural.
We all travel for a different reason. While younger travellers are flying the nest to find themselves, older generations can look forward to forging relationships with new and interesting people along the way. But the best part about going it alone is it affirms your capabilities and can be incredibly liberating.
Here are some tips to get you on your way to embracing solo travel in retirement.
Put yourself in the way of others
Even after you've relished the freedom of doing exactly what you want when you want – like skipping a tour of a museum in favour of a stroll around the gardens of Versailles after indulging in a lengthy hotel breakfast in bed – sometimes you just want to decant the incredible experiences you're having with someone over a glass of wine. Allow yourself the opportunity to meet other travellers, to socialise. Open yourself up to a variety of accommodations; bed and breakfasts are a great way to collect local knowledge and they offer a social aspect too. Join a local-led activity (like those available on Airbnb) for a unique experience often enjoyed with other solo travellers. Be brave and sit at a share table when dining out, or next to someone on a bus, train, or plane and strike up conversation.
Choose your first solo trip well
Some destinations are better suited to solo travel than others. An African safari provides an opportunity to experience the wonders of Africa with other people while still allowing time to decompress once everyone retires to their lodge for the evening. Paris is a terrific city for solo travellers; dining alone is common so you can pause for a coffee and croissant at a sidewalk cafe and people-watch without feeling awkward; the museums, galleries, gardens, and other attractions like Arc de Triomphe and Eiffel Tower are typically filled with people, making it easy to blend in and focus on enjoying yourself.
Make room for awe
Travelling solo provides a freedom like nothing else. Take time to sit and soak it all up. Revel in the stillness of life in nature, pause just that little bit longer when gazing at that famous painting, sip that second (or third) glass of wine so you can witness the kaleidoscope of colours in the sky at sunset. Make room for awe because travel is full of opportunities to be awed by this wonderful world we live in.
Technology is your best companion
The number of ways technology can help us travel these days is mind-blowing. From podcasts that will help you find the best must-visit attractions to apps that can teach you a new language (or at least a few words to get you by), technology is a modern-day traveller's best companion. Some hotels provide virtual tours of their rooms, removing doubt and disappointment, and your smartphone can help you navigate a city if you get lost, showing you where you are on a map and guiding you with its inbuilt compass. You can save an area from Google Maps to your phone or tablet and use it when you're offline. Once you download an area, you can use the Google Maps app just like you normally would.
While solo travel can, at times, feel equal parts daunting and exhilarating, the latter always wins out in the end.
Make sure your technology is covered whilst travelling in Australia and New Zealand
Cover for personal valuables is available as an optional cover with Apia Home & Contents or Contents Insurance policies. This can help you repair or replace your smartphone or tablet if it's lost or damaged while you're out and about. If you choose to add cover for personal valuables Apia will cover you for loss or damage of these items up to the insured amount anywhere in Australia and New Zealand.
Limits and exclusions apply – check out the PDS for more details.
Learn more about Contents Insurance
Read more:
Not an Apia customer and want to find out more?
Subscribe to our FREE Apia Good Life quarterly newsletter for information on our latest offers, stories and inspiration to keep living life at its best.
---
Australian Pensioners Insurance Agency Pty Limited ABN 14 099 650 996 (Apia) is an authorised representative of AAI Limited ABN 48 005 297 807, the product issuer.
Any advice provided is general advice only and has been prepared without taking into account any person's particular objectives, financial situation or needs, consider whether it is appropriate for you before acting on it. Read the Product Disclosure Statement (and any related documents) before making a decision about general insurance. The Target Market Determination is also available.
The information is intended to be of general nature only. Subject to any rights you may have under any law, we do not accept any legal responsibility for any loss or damage, including loss of business or profits or any other indirect loss, incurred as a result of reliance upon the information. Please make your own enquiries.