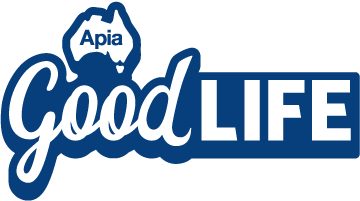 Repair vs replace: Which is better for your budget?
---

There's an age-old adage that says 'buy once, buy well' and it's a wise philosophy that can be applied to a range of purchases and investments. But life happens and wear-and-tear ensues. So, when your dishwasher breaks down, your favourite dining chairs get damaged or your television simply won't switch on, should you repair and revive or do you need to buy again?
Weighing up the cost and purpose
A repair-first mentality is good for the planet, and usually good for your bank balance, too. Some repairs require a professional service and others will need specific tools, parts and equipment, so it's worth doing the maths first – you might be surprised by how much maintenance and restoration can stretch your budget. Whether it's an appliance, a piece of furniture or some kind of gadget, if repairs are going to cost more than 50 per cent of the original price, it might be an opportunity to upgrade to something new. It's also worth considering how you use the item – is it something you rely on daily, something that spends more time in the garage, or that old microwave you've moved to the holiday house?
Replacing small appliances
Kettles and toasters are now available for as little as $12, and you can find a new microwave for just $70, so these small appliances become cheaper to replace than repair as soon as their warranty expires. Unless you're a qualified (and licensed) professional, these items aren't something you should be trying to fix yourself, either. If you've invested in more premium products, it's worth contacting the manufacturer to troubleshoot – otherwise, consider replacing.
Repairing big appliances
Big appliances such as refrigerators and washing machines are expensive, and often the problem is something simple like a broken door lock or display screen. If you've read through the user manual and can't get to the bottom of it yourself, call in the professionals and get them to take a look. The next step? Check your warranty – if it's still covered, the solution is simple and the cost should be covered for you. Larger white goods should typically last between seven to 12 years, so if the damage is substantial and it's on the pointy end of the predicated lifespan, it might be time to invest in new appliances.
Upcycling furniture
Unless you've got a case of termites or irreparable structural damage, good quality furniture is almost always worth repairing. The biggest question is whether to DIY or hire a professional to get the job done. Sanding and staining your dining table or giving your old dresser a fresh coat of paint can be an enjoyable weekend project, but re-upholstering sofas and chairs or repairing chipped marble can look disastrous if not done well. To put it simply, if you're not confident you've got the skills, take it to someone who does.
Fixing a phone (and other tech)
Technology has permeated just about every aspect of our lives, be it your smartphone, tablet or computer, so it's incredibly inconvenient when it stops working. Problems such as smashed screens or dead batteries can be fixed at home on most phones and laptops (if you have the patience) or professionally repaired inexpensively. More significant issues such as water damage will require a specialist – the manufacturer is your best point of call, and they'll even be able to advise you if you need to replace instead of repair.
Make sure your items are covered
If you've got appliances, furniture or other items that are worth repairing, they're worth taking care of with the proper insurance.
Apia Home Contents Insurance can offer you new for old replacement on a range of household contents items, so you won't be left out of pocket if something unexpected happens at home. Some limits and exclusions apply; refer to the PDS for more detail.
Learn more about Contents Insurance
Read more:
Not an Apia customer and want to find out more?
Subscribe to our FREE Apia Good Life quarterly newsletter for information on our latest offers, stories and inspiration to keep living life at its best.
---
Australian Pensioners Insurance Agency Pty Ltd (Apia) ABN 14 099 650 996 AR 239591 is an authorised representative of AAI Limited ABN 48 005 297 807 AFSL 230859 (AAI), the issuer of Home, Landlord, Car, Caravan, Motorhome, Boat, Travel & Compulsory Third Party Personal Injury (CTP) Insurance.
Please consider the Product Disclosure Statement before buying this insurance.
This advice has been prepared without taking into account your particular objectives, financial situations or needs, so you should consider whether it is appropriate for you before acting on it.