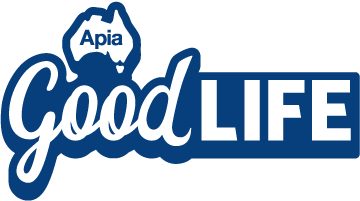 Funeral Insurance Planning
---
It's not easy to think about the end of your life. However, preparation and planning — considering things like your will, and how your family will cover your funeral costs — can make this period slightly less difficult for your loved ones.
How to plan for your funeral
You may find it useful to consider these steps:
Create a funeral plan.

Think about the things that are important to you, such as your internment choice (eg, burial or cremation) and how you'd like your funeral service to run. For instance, is there a particular type of flower you'd like to include, or a favourite song?

Understand the cost of your funeral.

Funerals can be expensive. Funeral Insurance may be able to help with some of the costs — keep reading to learn more.

Share your funeral plan with your loved ones.

They'll be able to support you by carrying out your wishes. You may pick one trusted family member or friend, or even a couple, to be responsible for this task. If anything in your plan changes, keep them updated.

Consider the details of the ceremony.

If you've decided to have a ceremony, you may like to think about the details of the service and who you'll ask to lead it and/or speak at it.

Put together important information and documents.

Doing so will assist your loved ones in handling your affairs after you pass away. You could also think about whether you'd like to record your life in any way — having access to an autobiographical text or recording may be invaluable for future generations.
Understanding the costs involved
According to the Moneysmart website, the cost of a funeral can range 'from $4,000 for a basic cremation to around $15,000 for a more elaborate burial.'1 You may need to account for the costs of things like your burial or cremation, a cemetery plot and funeral director fees.
Consider Funeral Insurance
One way to help cover your funeral expenses is with Funeral Insurance. With Apia, you'll pay a monthly, fortnightly or annual premium. When you pass away, your loved ones will receive a lump sum payment to help cover the costs of your funeral or settle your affairs.
And though your premium will be calculated based on a range of factors — such as your cover level, payout amount, age, health and lifestyle — once you've agreed on your policy terms, your premium won't go up as you get older.*
What does Funeral Insurance cover?

Apia's Funeral Insurance includes:
Your choice of a fixed coverage amount from $3,000 to $15,000 (this can be increased to up to $25,000 once your policy is in place).
Accidental death cover only for the first 12 months and cover for any cause of death after the first 12 months (limits and exclusions may apply).
A fast payout, usually within 24 hours of making a claim.
10% bonus cover if you've had your Apia policy for at least five consecutive years.
The option for your family to receive your cover amount or the amount of the premiums you've paid (either 70% or 100%).*
Who can apply for a policy?
Apia Funeral Insurance is available for people who permanently reside in Australia and are:
aged 45 to 80
an Australian citizen or Australian permanent resident, or
a New Zealand citizen.
What to look for in a policy
When considering a funeral insurance policy, you might find it useful to think about the following questions:
How much will your funeral cost, and therefore how much cover is likely to be useful?
Will the cost of your premiums exceed the amount of cover you've selected?
Do premiums increase as you get older?
What limits apply to any given policy?
Is accidental death covered?
For the most comprehensive information about Apia's Funeral Insurance policies, read through the Product Disclosure Statement (PDS). You can also chat with the Apia Funeral Insurance team by calling 1300 340 655, Monday to Friday from 8am to 6pm (AEDT).
For the most up-to-date information about Funeral Insurance, be sure to read the Product Disclosure Statement (PDS). You can also get in touch with Apia Funeral Insurance specialists on 1300 340 655.
Read more:
Not an Apia customer and want to find out more?
Subscribe to our FREE Apia Good Life quarterly newsletter for information on our latest offers, stories and inspiration to keep living life at its best.
---
1. https://moneysmart.gov.au/paying-for-your-funeral
* The premiums may change if you make changes to your Policy or if the underlying premium rates are changed by us. However, you will never be singled out for a premium rate increase.
* Does not apply to optional Accidental Death Cover.Apia Funeral Insurance is issued by TAL Life Limited ABN 70 050 109 450 AFSL 237848 (TAL Life) which is part of the TAL Dai-ichi Life Australia Pty Limited ABN 97 150 070 483 group of companies (TAL). TAL is not part of the Suncorp Group. TAL companies use the Apia brand under licence from the Suncorp Group. The different entities of TAL and the Suncorp Group of companies are not responsible for, or liable in respect of, products and services provided by the other.
Apia Funeral Insurance issued by Asteron Life & Superannuation Limited ABN 87 073 979 530 AFSL 229880 (Asteron) or by TAL Life Limited ABN 70 050 109 450 AFSL 237848 (TAL Life).. Asteron is part of the TAL Dai-ichi Life Australia Pty Limited ABN 97 150 070 483 group of companies (TAL). TAL companies use the Apia brand under license. TAL companies are not part of the Suncorp Group. TAL Direct Pty Limited ABN 39 084 666 017 AFSL 243260 (TAL Direct) has been authorised under an arrangement with the insurers to enter into, vary or cancel insurance cover and manage, administer and settle claims on behalf of the insurer as if it were the insurer.
Please consider the Product Disclosure Statement before buying this insurance. Target Market Determination also available.
This advice has been prepared without taking into account your particular objectives, financial situations or needs, so you should consider whether it is appropriate for you before acting on it.
The information is intended to be of general nature only. Subject to any rights you may have under any law, we do not accept any legal responsibility for any loss or damage, including loss of business or profits or any other indirect loss, incurred as a result of reliance upon the information. Please make your own enquiries.